Il Festival del Garda, Lake Garda JULY AUGUST
Il Festival del Garda returns every year as the only event to travel around the shores of Lake Garda in the summer months. The festival includes beauty competitions for Miss and Mr del Garda, dance and fashion shows and a singing competition (past finals have been broadcasted on the BBC).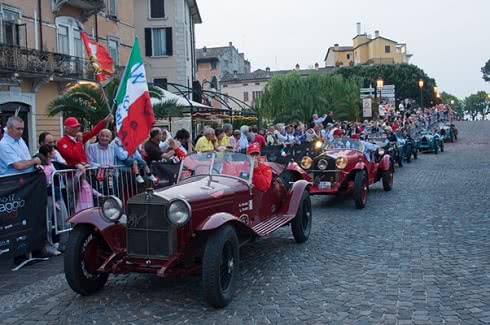 International marathon, OCTOBER
The Lake Garda Marathon takes place every October at the northern end of Lake Garda. It starts in Limone and both the marathon and the 15km run end in Malcesine, making this a great place to cheer on the competitors as they cross the finishing line (as well as fantastic for accommodation if you're participating and don't want to haul your aching limbs too far to your hotel bath).
Bandiera del Lago Bisse race, Lake Garda JUNE - AUGUST
Cassone di Malcesine is one of the teams that compete in Bisse races every summer on the lake (Bisse are Lake Garda boats, like gondolas). The races take place in the evening, making them a great thing to enjoy by the lakeside after dinner if you're staying in Malcesine while it hosts the regatta. With races through June, July and August all around the Lake, it's well worth looking up the programme and going along to cheer on your team! The winners are crowned in August and awarded with the Flag of the Lake in a fantastic closing ceremony with a pyrotechnics show.
Cento Miglia, Lake Garda SEPTEMBER
Hundreds of boats return every September for the world famous Cento Miglia – the country's longest running sailing regatta (which has been returning to Lake Garda since 1951). The race, which features some of the biggest names in sailing, begins in Gargnano and tours the whole lake. The regatta makes September a fantastic month to visit Lake Garda and adds a brilliant atmosphere to the lake.