Mille Miglia thousand mile car race, MAY
Mille Miglia is a famous race of classic cars that starts in Brescia and passes through Sirmione on the way to Rome. If you're staying in Sirmione when it's passing through, go to Brescia for all the action at the starting line or look up the race timetable and find somewhere to watch the cars go by.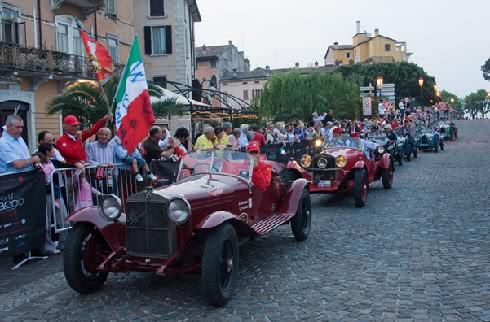 Opera Festival at the Arena di Verona, Verona JUNE JULY AUGUST SEPTEMBER
Verona's opera festival has celebrated opera in the spectacular Arena amphitheatre since 1913 when it began as a commemoration of the life of Giuseppe Verdi. 100 years on, the arena maintains this tradition with numerous performances between June and September. For the ultimate Verona experience - whether you're a long-time operaphile or have never been before – select a title, book your tickets and enjoy an unforgettable night in the open air arena. Sirmione offers easy access to Verona via the Desenzano and Peschiera train stations and Verona is less than an hour's drive in the car.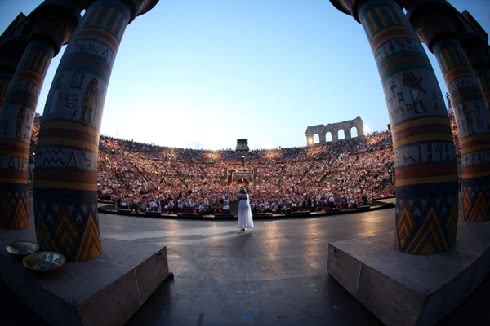 Bandiera del Lago Bisse race, Lake Garda JUNE - AUGUST
Bisse are long, narrow boats, a bit like gondolas that are rowed by teams of 4 standing up. While they were used by fishermen in days gone by, their main feature nowadays is in the annual Bandiera del Lago races which take place around the lake in June, July and August. Sirmione is one of the towns that compete for the Bandiera del Lago (flag of the lake) and if you're staying in Sirmione when it hosts the regatta, or when it's happening nearby in Desenzano or Peschiera, it's well worth heading to the lake for a fantastic evening cheering on your local team.
Cento Miglia, Lake Garda SEPTEMBER
A huge event on the European sailing calendar and the longest-running sailing race in Italy, Cento Miglia takes place in Lake Garda every September. The race (which starts in Gargano and goes all the way around Lake Garda) sees hundreds of competitors every year, including some of the world's best sailors. Head up to Gargnano for all the festivities or make use of Sirmione's lake-surrounded position and enjoy the boats sail by from the lakeside.