Mille Miglia, Desenzano, Sirmione and Peschiera (GOT pictures) MAY
'The most beautiful race in the world', legendary Mille Miglia is a classic car race that starts off in Brescia and passes through Peschiera on its route to Rome. Head down to Brescia for the starting line or look up the race timetable and find a good vantage point where you can enjoy watching the cars as they drive by.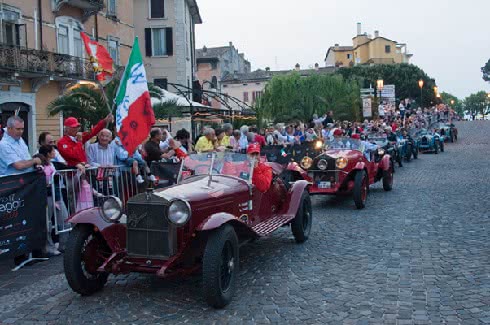 Opera Festival at the Arena di Verona, Verona JUNE - SEPTEMBER
If you're booking a holiday in Peschiera between June and September, hop on the train or take a half-an-hour drive to Verona for an unforgettable experience of the Arena di Verona Opera Festival. The festival celebrates opera with 6 big titles, 58 performances and 4 Gala nights including world class performers and the spectacular location of the Arena amphitheater. Ticket prices begin at €10 for unreserved stone steps.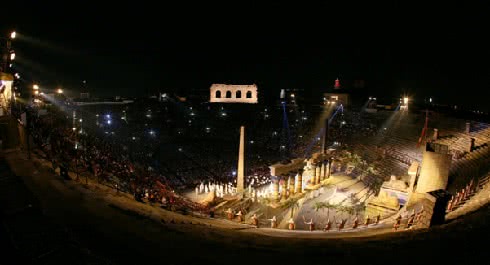 Bandiera del Lago Bisse race, Lake Garda JUNE - AUGUST
Peschiera is one of the towns on Lake Garda that competes in the traditional Regata delle Bisse throughout the summer months. Bisse are narrow, gondola-like boats where teams of 4 row standing up in a competition for the Bandiera del Lago (Flag of the Lake). The winners are announced in August where there are fantastic festivities including a firework display. With the regattas taking place on summer evenings in June, July and August and bringing an infectious air of excitement to the towns, it's well worth heading to the lakeside to cheer on your local team and enjoy the action.
Cento Miglia, Lake Garda SEPTEMBER
If you're holidaying in Peschiera in September and notice more than the usual amount of sailing boats around the lake, you're likely to be here during the Cento Miglia. A world famous and well established event on the Lake Garda calendar, hundreds of boats compete every year in this sailing race around the lake and crowds of spectators journey to enjoy it. The race begins in Gargnano (up on the western shore of Lake Garda) so head here for the festivities or find a comfortable vantage point to sit in the sunshine and watch the boats sail by.