Scaligero Castle
The striking Scaligero castle gives Malcesine a medieval-fairy-tale feel as it stands over the town. Originally built as a fortification for the town by the Lombards the Castle was taken over by the Della Scala family in the 14th Century who re-fortified and reinvented. In 1902, after the rule of the republic of Venice, the French and the Austrians, it was declared a national monument. The basement and ground floor now houses the Museum of Natural History which showcases information and artefacts about the surrounding natural landscape such as the lake and Mount Baldo. The Castle also has a hall dedicated entirely to the artist Johann Wolfgang Goethe displaying some of his artwork of the castle.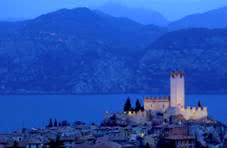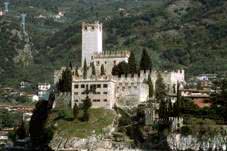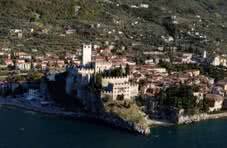 Palazzo dei Capitani del Lago
'The Palace of the Captains' was built in the Della Scala era at the end of the 13th century and was the headquarters for the captain of the lake. The palace was destroyed and rebuilt in 1477 by Alexander Miniscalchi who designed the house in Venetian style decadence. Inside there are a number of beautiful frescoes, such as the representation of the Rocca di Malcesine and lion of St. Mark in the entrance, as well as the coat of arms of Verona.
St Stefano Church
Standing today in 18th century baroque design, this religious building has been a place of worship for a number of centuries. The church dates back to a place of Christian worship for the franks and now holds the remains of two local saints.