Wine Making
Bardolino is famous for its succulent red grape that makes the Bardolino red wine. There are a number of wineries in the area making up what is named the Bardolino wine route. The town also celebrates its perfect wine-making climate in the Festa dell'Uva- festival of wine- which happens in late September.
Bardolino's famous red wine has been sourced from this area due to its perfect climate location and has been a major source of economy for the area. Wineries include Tenuta La Presa, Ca Bottura and Cantina Caorsa as well as the Zeni winery which established the Museo del Vino in 1991.
Zeni winery and Museum del Vino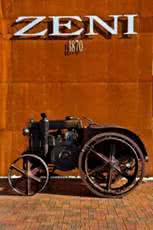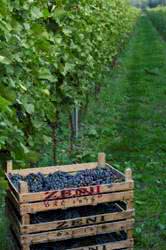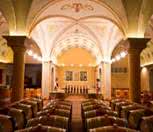 This winery, located in the heart of the classic area of Bardolino, was established by Gaetano Zeni in 1870 and offers a magnificent showcase of the wine-making process. The museum established by the family also makes for a fascinating journey through the ancient wine-making culture, from its beginnings to the modern day.
On display are historical artefacts such as a wine press unit from the 15th Century and reproductions of amphoras- the vase like vessel used to store and transport wine in the Greek and Etruscan period. The winery also hosts wine tasting sessions, a great way to indulge this integral part of Italian culture.
Olive Oil
With a climate perfect for olive tree growth, Bardolino has also become famous for its production of refined Italian Oilve Oil.
Museum Olio Extra Vergiene di Olivia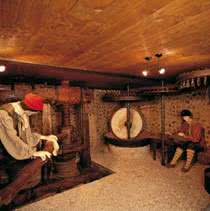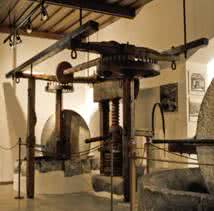 This museum offers an insight in to the Italian art of Olive oil making. Established in 1962, at a time when tourism and trade took off in post- WWII Italy, Umberto Turri and his wife opened this museum as one of the first on Lake Garda. This museum offers an insight in to a vital part of Italian culture and offers an opportunity to see the equipment used to make this integral ingredient found in every kitchen.
Religious Buildings
San Severo and San Zeno are Romanesque churches dating back to the 8th and 9th Centuries. Severo is an important religious building in the area with ceiling frescoes depicting beautiful artworks of the Apocolypse and the recovery of the cross. San Zeno, was owned by the monastery of Verona and used for the collection of donations. These buildings offer an interesting look in to architecture and artwork of the Carolingian rule.
Santa Maria church is an example of 12th century architecture built over the original 8th century building. Inside is a 16th century fresco of the crowned Virgin Mary.