Things to do & see in Lake Garda
It's impossible to get bored in Lake Garda, where people return year after year to visit things they haven't seen and re-do the bits they've loved.
Those looking for an action-packed lake and mountain getaway won't be disappointed. There's some amazing walking and cycling to be enjoyed whether you're looking for a high altitude challenge or leisurely lakeside amble. On the lake, you'll find water activities galore – this is an absolute mecca for fans of sailing and windsurfing and you can hire boats of all shapes and sizes for a terrific time on the lake.
For anyone who enjoys sightseeing, this is an area deep in history with prehistoric carvings, Roman ruins, ancient churches, priceless works of art and historic buildings. Natural wonders include waterfalls and the Marmitte del Giganti and you'll find a fantastic variety of museums where you can learn everything you'd ever want to know about the area (and more).
Walking
Lake Garda Walking & Hiking: The walking and hiking varies from town to town with flat ground and gentle rolling hills for long, leisurely walks around the southern end of the lake, mountain steeps for serious hikes towards the north and a bit of both in between. There's a seemingly endless list of hamlets, castles, churches and waterfalls to visit on walks and hikes, with some amazing views to enjoy along the way. The Paper Mill Valley behind Gardone Riviera and Maderno is well worth exploring if you're in the area.
For high altitude hiking, stay in Malcesine or nearby in Torbole for the best access to Monte Baldo and the surrounding peaks. Riva and Limone are also excellent for challenging climbs and descents thanks to their varied mountain landscape.
For gentler walks, there are some brilliant wine routes in Bardolino and Valpolicella and lovely lakeside paths; Salò has the longest promenade and you can walk around Sirmione's peninsula and if you're in Garda or Torri, walk to Punta san Vigilo for spectacular views.
Cycling
Lake Garda Cycling & Mountain Biking: Mountain bikers seeking dirt tracks, steeps and bumpy descents should stay somewhere on the northern end of the lake. Limone is really popular for mountain biking as well as Torbole where you'll find Monte Velo (translated: bike mountain) and a fantastic BMX park. Riva is also surrounded by mountains on both sides and if you stay in Malcesine, go up Monte Baldo for high altitudes.
For flat and scenic cycle rides, take the long lakeside route through Lazise, Bardolino and Garda, continuing towards Torri to enjoy amazing views at Punta san Vigilo. The land becomes gentler with mostly flat terrain and some rolling hills towards the south end of Lake Garda: Desenzano sits in front of Italy's largest moraine and there's a lovely cycle path along the river Minico which is easily accessible from Peschiera and Sirmione.
Parks around the lake where you can cycle include the Parco Alto Garda Bresciano which sits behind Maderno, Salò and Limone and the Parco del Minico beneath Peschiera.
Watersports
Lake Garda Water sports & Lake Activities: You can sail and windsurf all around the lake but the constant and strong winds at the northern end of the lake - 'Peler' in the morning and 'Ora' in the afternoon - make Riva, Torbole and Limone ideal. Riva is known as Europe's sailing capital and Torbole is a real hub for windsurfers from all over the world. Malcesine is popular for kite surfing and is a good place to learn to sail and 'surf as the winds are slightly gentler.
If you're looking for somewhere to swim, the warmest water is at the south around Peschiera, Sirmione and Desenzano and there are some brilliant beach areas all around, particularly in Garda, Maderno and Gardone Riviera. The magnificently clear water here makes this excellent place for diving and you'll find good dive sites in Lazise, Salò and Torri. A popular thing to is hire a boat – whether it's a pedalo, jet ski or a luxury motorboat, this is a brilliant way to enjoy the water and discover the local area.
Lake Garda Attractions
Parco Baia delle Sirene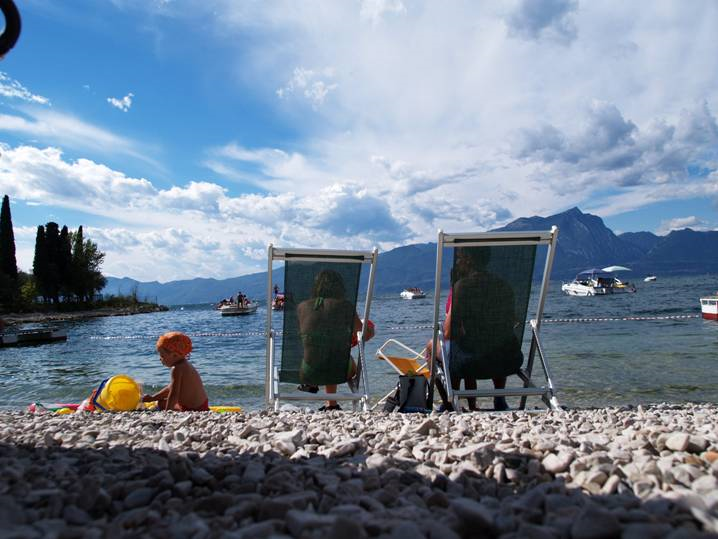 Mermaid Bay is a private beach area on the shore of beautiful San Vigilio (between Garda and Torri). Ideal for families on a hot summer's day, you can swim and sunbathe while children enjoy play areas and activities. It's well worth staying here into the early evening not only to get your money's worth – the sunset over the lake and mountains is unforgettable.
Parco Giardino Sigurtà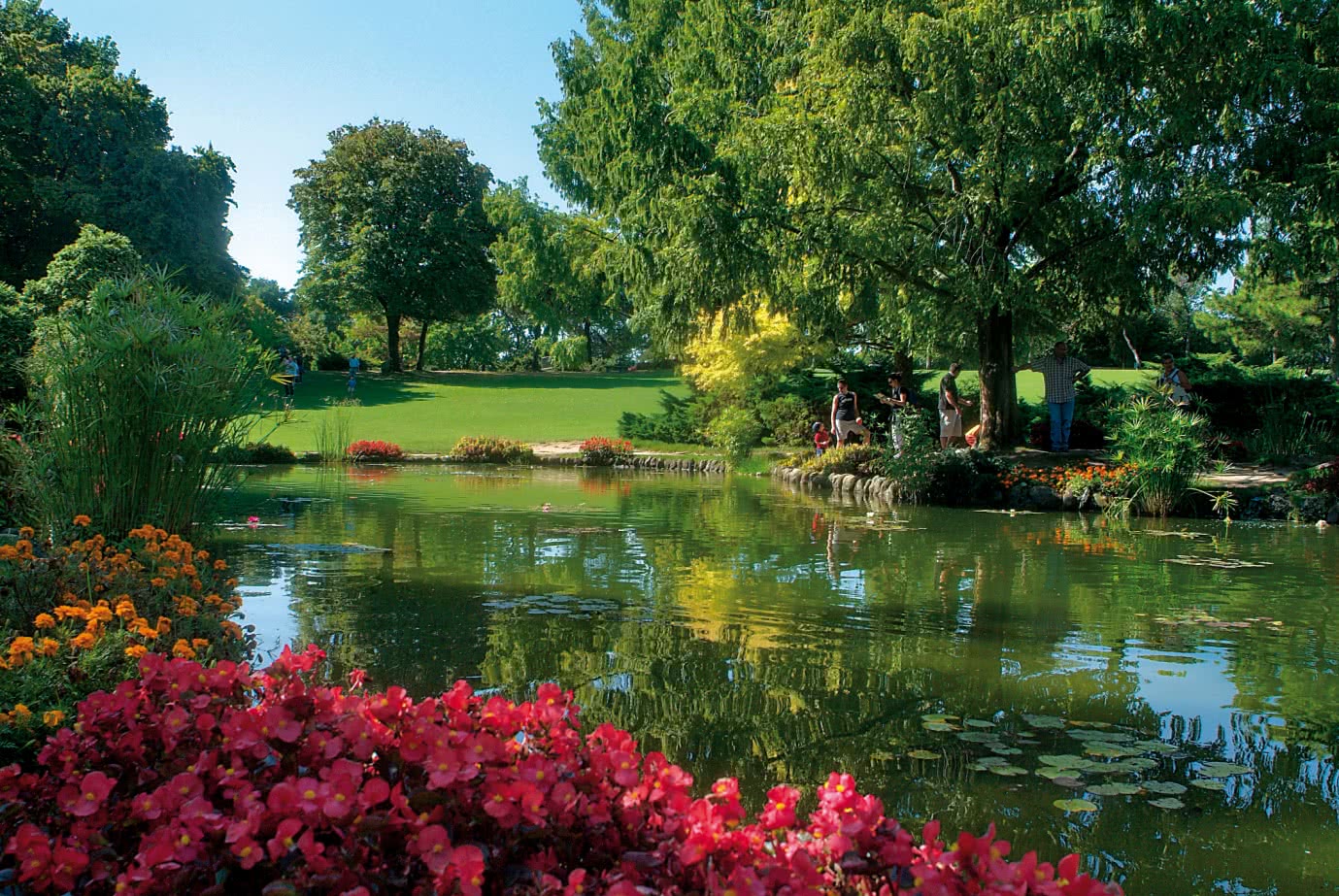 A stunning park with colourful botanical gardens near Peschiera which you can experience on foot, bicycle or golf buggy. Great for a day out nearby the lake, there is a petting zoo, maze as well as various gardens and wide open spaces to explore.
South Garda Karting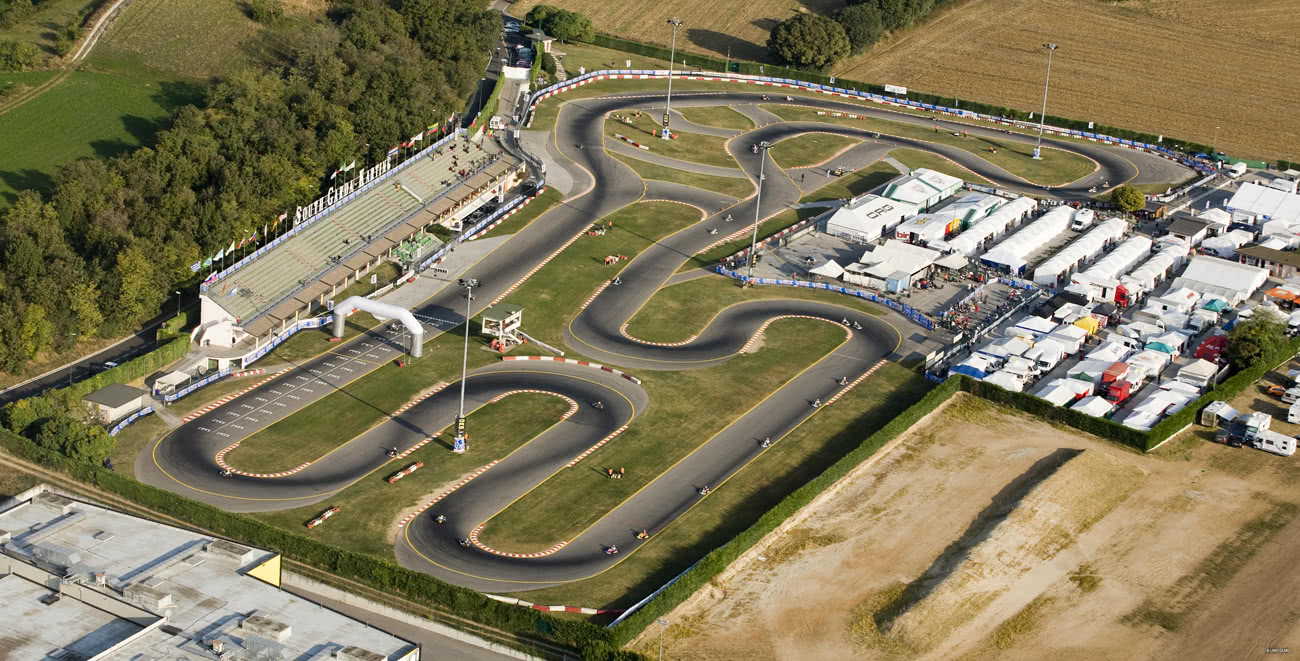 Located in Lonato del Garda, behind Desenzano, South Garda Karting has a 1,010m where you can follow the tracks of international champions in a hired kart. Karts are available for children and adults, making this a fun place for a family day out.
Varone Waterfall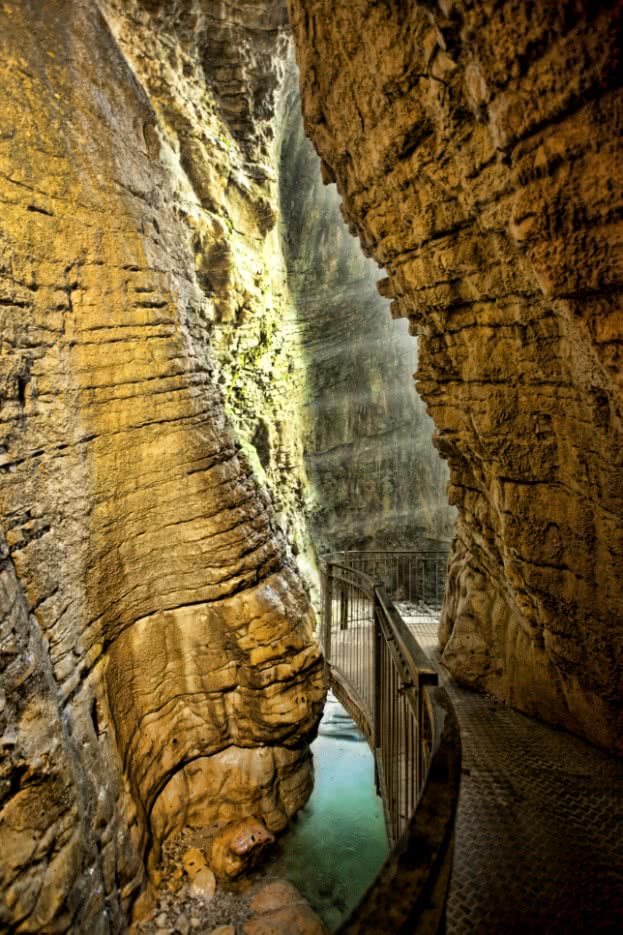 This natural wonder is well worth visiting on a hike or bike ride (it's about 3km if you're travelling from Riva). The waterfall is located in a stunning natural park which has a botanical garden and it can be viewed from two spots - the lower cave and the upper cave.
Parco Natura Viva zoo & safari park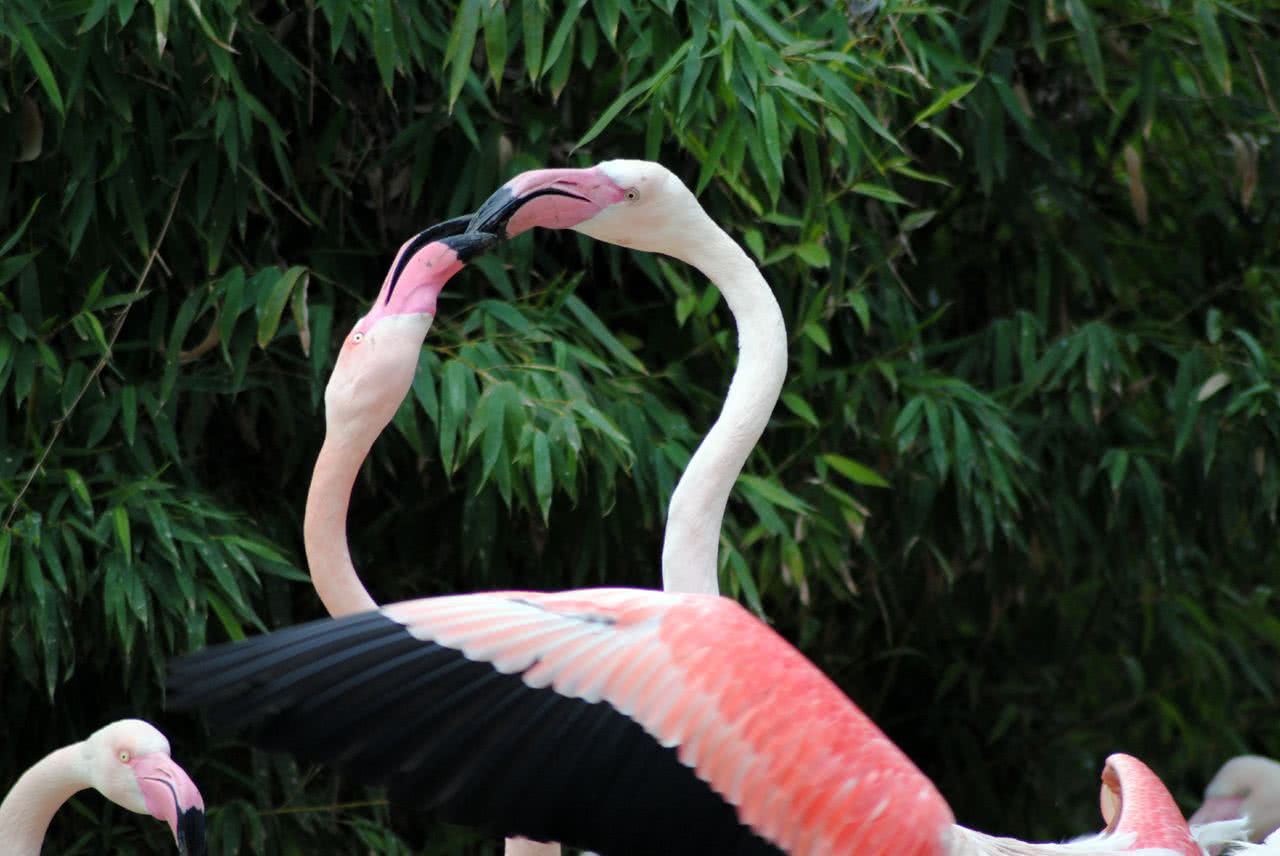 Behind Lazise, this is one of the biggest Zoos in the country and has over 250 different species of animal. You'll find drive-through and pedestrian safari parks, a tropical greenhouse and a Dinosaur Park. Perfect for a day out for animal lovers or families staying nearby.
Lemon houses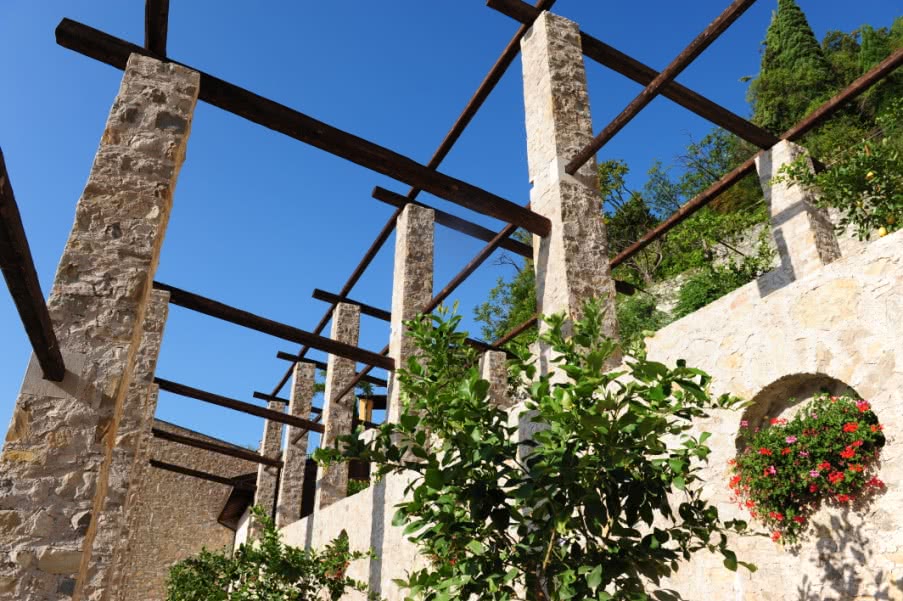 The lemon houses have had a huge cultural and architectural importance in Lake Garda ever since citrus fruits were brought to the area in the 13th century. Identified by their high walls and stone pillars, they can be found all around the Riviera dei Limoni on the west side of the lake including the Castèl and Villa Boghi in Limone.
Dogana Veneta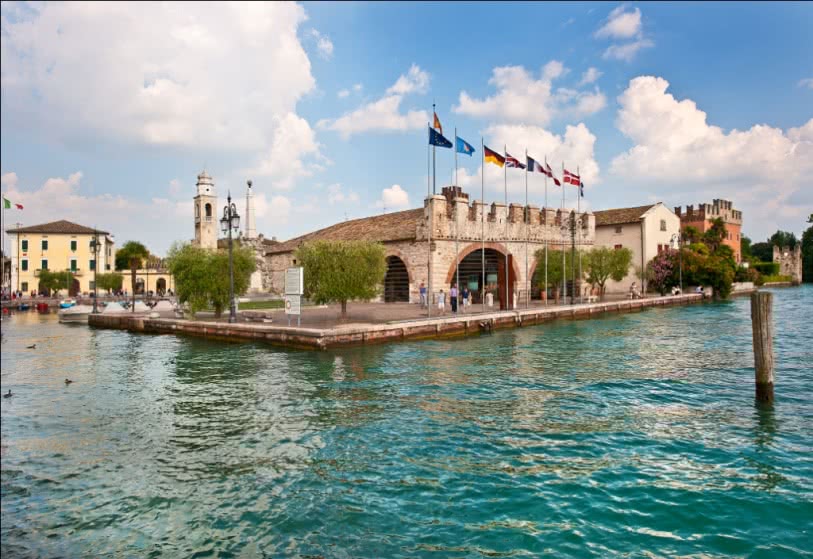 This Venetian lakeside landmark in Lazise's main square has been a huge part of local life since it was built in early 1300. Once used as a customs house, it is well worth admiring if you're staying in or visiting Lazise and has been recently renovated inside to accommodate private events like weddings.
Torri del Benaco Scaliger castle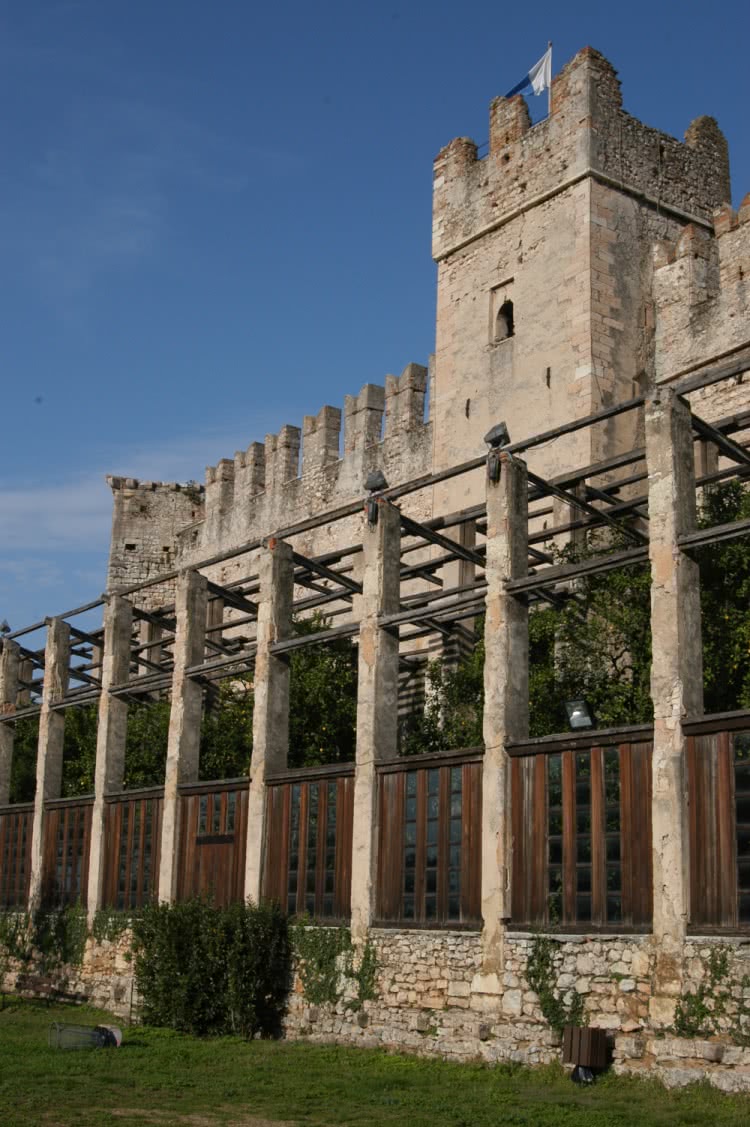 One of the most important buildings in Torri and certainly the most striking, this medieval castle was built near the end of the 14th century by Antonio della Scala. It's now home to a Lemon Grove and a museum where you can learn about local produce and culture.
Sirmione Scaliger castle

A fantastic example of Lake Garda's historic defence system, Sirmione's castle sits on the foundations of a Roman fortress. Having seen various wars, housed the Della Scala family served as a barracks for centuries, it's now open to the public and is well worth a visit for the amazing views from the bastions and the tower.
Malcesine Scaliger Castle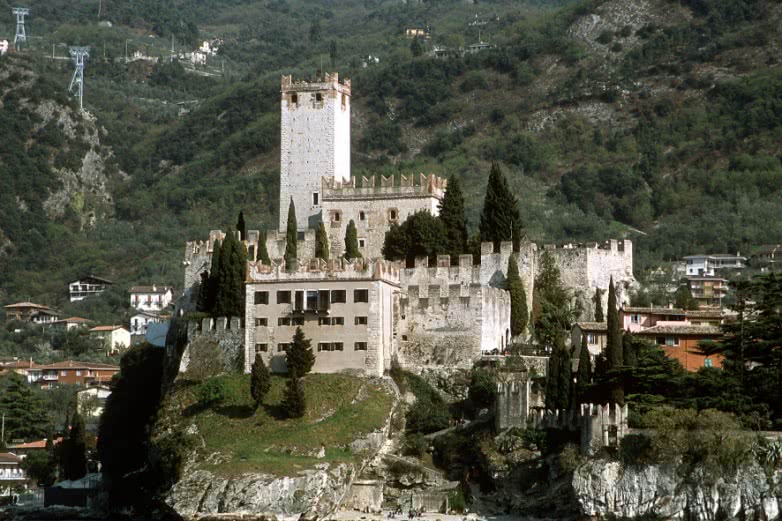 A huge emblem of the town, the ancient castle has some fascinating history behind it. Nowadays, it is home to a Goethe exhibition and a Natural History Museum where you can learn all about the lake and mountains in the area. It offers amazing views over the lake and mountains.
Andrè Heller Botanical Garden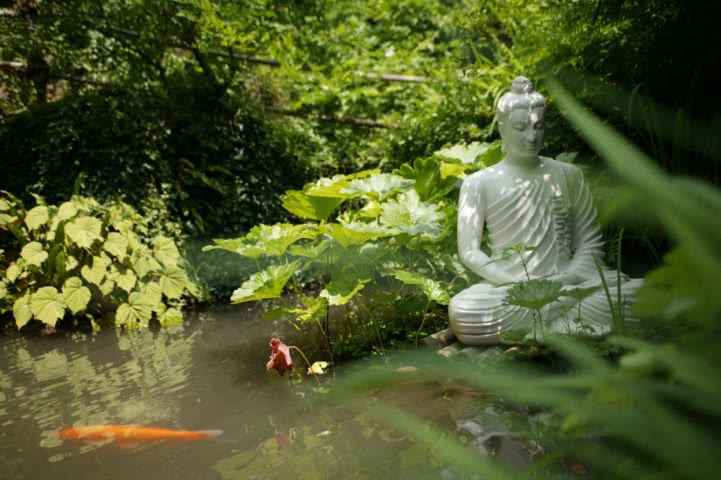 This stunning garden in Gardone Riviera was founded by Arturo Hruska (which is why some know it as the Hruska Garden) and is nowadays looked after by artist Andre Heller. An absolute must visit, it's a spectacular place with flowers, plants, water features and sculptures to discover and enjoy.
Olive oil museum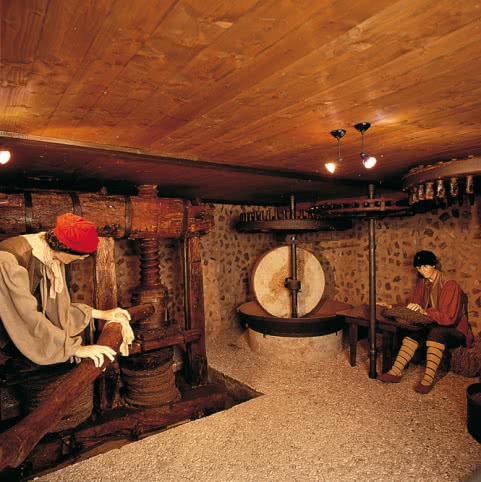 Enjoy some real culinary culture in Bardolino's famous Olive oil museum. People visit this in the tens of thousands every year to learn all about the history of olive oil making from the experts - the Turri family who own and run the museum have been making their highly acclaimed oil for generations.
Wine Museum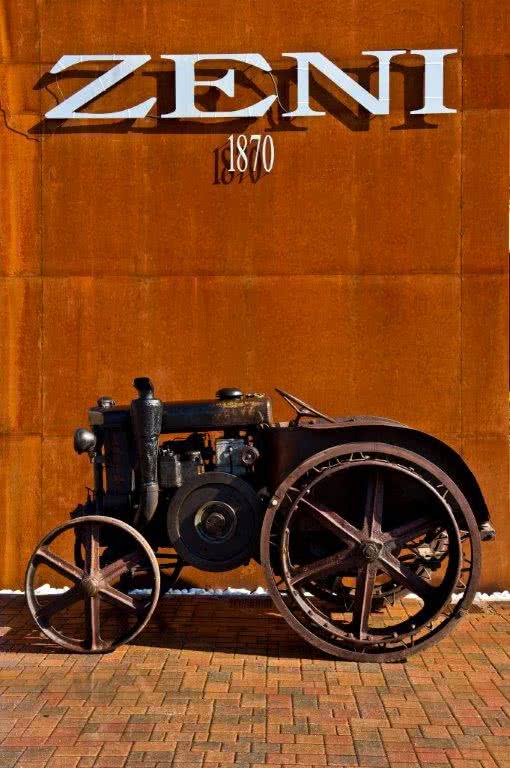 Soak up an important part of local heritage at Bardolino's Wine Muesum. The Zeni family who own the museum have been making the famous Bardolino red wine here since in 1870 and offer a fascinating insight into wine making techniques both past to present as well as tasting sessions where you can sample their wine.
Paper Museum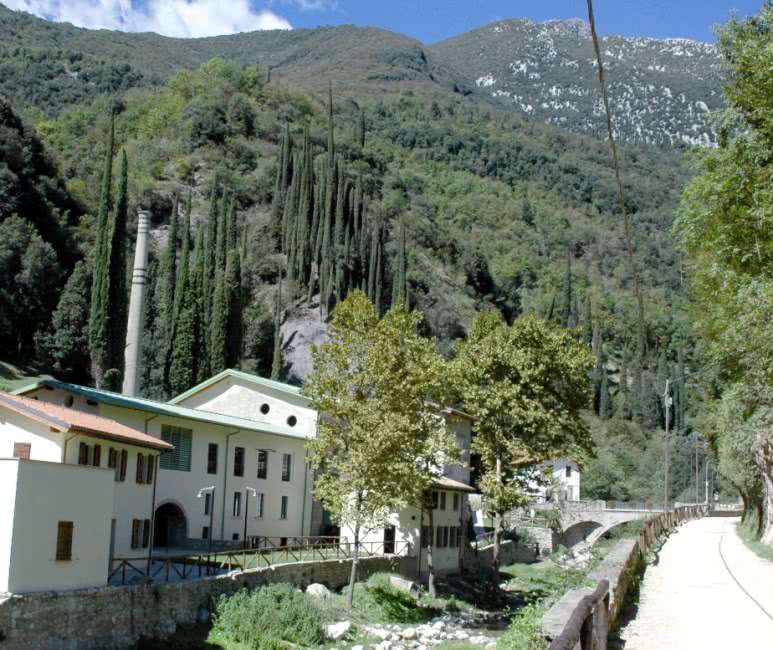 In the heart of the Paper Mill Valley behind Toscolano Maderno, the Paper museum will tell you all you need to know about the history of the paper making industry, which dates back to the 12th century in the area. Exhibitions include photos, machinery and tools.
San Martino Tower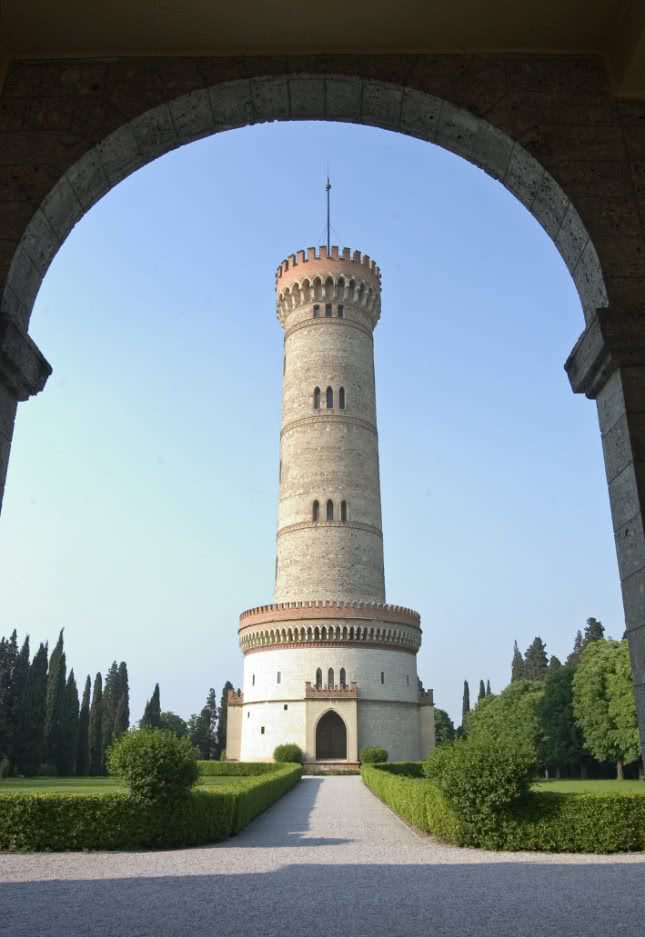 A popular landmark in Desenzano, the San Martino Tower is 74 metres high and is home to the Risorgimentale Museum. The tower was built to remember the Italian Unification which played a big part in local history and the museum displays frescos, sculptures and lots of information on the Risorgimento wars.