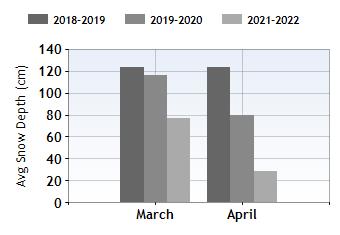 Sestriere Easter holidays


Due to the high ski area (up to 2823m) and N/W facing slope orientation, Sestriere usually offers fantastic Easter skiing. Where snow may be in short supply, artificial snow coverage ensures the terrain is well-groomed throughout the Milky Way. With the afternoon sun out in the late season, skiers can enjoy the vast expanse of sunny trails and panoramic runs. Mountain and base bars also offer a great place to relax and soak up the sunshine in the afternoon. With Easter as a peak time for holiday makers you're likely to find lively après-ski with lots of great bars and restaurants to relax in.
The Easter holidays see the slopes fill up with keen skiers and families. The slopes assigned solely for beginner skiers means that those putting on their first pair of skies have their own space to build their confidence. There are also a number of children's facilities such as Sestriereland which is a playground on the slopes, a great place for adults to take the younger children. Intermediate and advanced skiers will be able to immensely enjoy the piste during this period with a variety of runs and great snow conditions.
With a variety of activities and accommodation, you can enjoy great getaway with our amazing Easter Deals. Spend an intimate family holiday in apartments away from the town or chose a centrally located hotel with ski-in ski-out proximity for easy access to the ski-schools and main runs.
Easter snow and skiing conditions in Sestriere
Easter Snow History
Top alt:2,823m
Average snow depth
Mar/Apr145cm/110cm
Bottom alt:2,035m
Average snow depth
Mar/Apr66cm/44cm
Resort alt:2,035m
Easter ski rating

Widen your search: