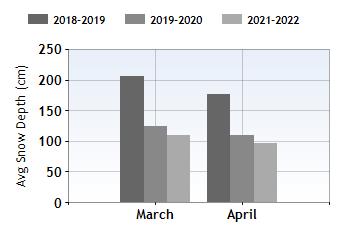 La Thuile Easter holidays


The Italians love a reason to have a big old celebration, and Easter here usually provides the perfect opportunity to enjoy torchlight mountain processions by the ski instructors, the arrival of the Easter Saint Peter and a grand firework display to finish it all off!
Children will jump at the chance of meeting the resort's mascots, Thuilly and Flinky, and having a little Easter boogie on the dance floor with them. And with the Snowboarder4kids scheme taking place in the past, holding free snowboard lessons for children, Easter is a great time for them to figure out if they're a skier or a boarder early on.
As we all know, Easter is synonymous with the word 'chocolate', so the resort named 'City of Chocolate' in 2009 is an ideal destination for an Easter ski break. At the amazing Chocolat café, you'll find creations that would impress even Willy Wonka and his Oompa Loompas.
Book an apartment in La Thuile this Easter break for endless indoor Easter egg hiding opportunity. Apartments are great for small groups and families and are generally a cheaper option, so you can make the most of upgrading ski passes to add a resort, or try out a variety of après ski.
If there's a bus load of you visiting La Thuile this spring, a hotel is something to consider, as many rooms mean you can split off into smaller groups and hang out together in communal restaurants, bars and lounges.
Book a flight and transfer package to reach La Thuile in the quickest time from your nearest serving airport. Our self-drive holidays include the channel crossing to Calais. If you're coming from varying locations across the country, check out our accommodation-only availabilities so group members make their own way to La Thuile using the easiest route possible.
Easter snow and skiing conditions in La Thuile
Easter Snow History
Top alt:2650m
Average snow depth
Mar/Apr226cm/210cm
Bottom alt:1200m
Average snow depth
Mar/Apr67cm/44cm
Resort alt:1441m
Easter ski rating

Widen your search: