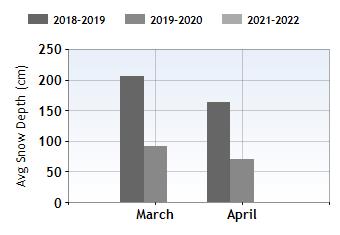 Gressoney Easter holidays


On the whole, snowfall in late March/early April has been common place here, and much of the piste is above 2000m which should preserve piste conditions well. The proximity to the high altitude peaks like Punta Indren, and massifs like The Matternhorn, Monte Rosa and Dufour also allow for fantastic chances to venture off-piste and try heli-skiing- for which the region is becoming very well known for. The views of the Italian, French and Swiss mountains in the spring sunshine are stunning, matched only by the opportunities to ski down the glistening massifs.
Being on the south side of the Alps, warm weather can be a common occurrence in the Monterosa region. Fit in as much skiing as possible in the morning and take advantage of the warmth as you kick back on sun terraces in the local restaurants and bars or explore the historical towns of La Trinite and Saint Jeans, as well as the beautiful Champoluc in the adjacent valley.
Easter snow and skiing conditions in Gressoney
Easter Snow History
Top alt:2970m
Average snow depth
Mar/Apr225cm/183cm
Bottom alt:1200m
Average snow depth
Mar/Apr72cm/51cm
Resort alt:1640m
Easter ski rating

Widen your search: