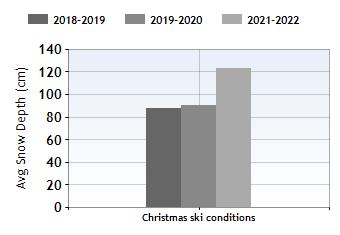 Gressoney Christmas holidays


Christmas in Gressoney is perfect for those looking for a quiet and relaxing week over the festive period. The Walser community take pride in this being a place for great skiing, but remaining relatively quiet and low key during the festive period.
Attend Christmas Eve Mass with the locals in the Parish church of Saint Jeans, and the Parrocchia Trinite in La-Trinite; perfectly located if you are staying in Stafal and La Trinite. Head back to your hotel or chalet after enjoying a white Christmas day riding down the beautifully picturesque valley with stunning views of the Monte Rosa massif, and her sisters like the Matterhorn and Castore. Most hotels and chalets will put on a festive spread on the day itself – you might even get a visit from Santa in some chalets!
A number of traditional music festivals and concerts with choirs and orchestras tend to take place throughout the valley at this time of year. Crafts fairs and markets selling beautiful handmade objects, mulled wine and locally sourced food are also quite common, and a great place to pick up souvenirs and stocking fillers.
Snow in the latter part of December is generally in good form, meaning you should be able to get plenty of time on the piste.
Christmas snow and skiing conditions in Gressoney
Christmas Snow History
Top alt:2970m
Average snow depth
Christmas150cm
Bottom alt:1200m
Average snow depth
Christmas50cm
Resort alt:1640m
Christmas ski rating

Widen your search: