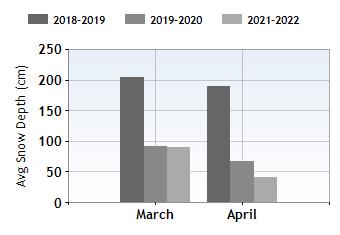 Champoluc Easter holidays


Champoluc is generally a reliable choice if you're after a quiet resort with high altitude slopes to ski in the springtime. You'll also enjoy some amazing scenery in the clear weather, with views of the Monterosa massif, Matterhorn and Mont Blanc.
Stick to slopes above 2,000m to find the best snow. The Ostafa3 lift extends to the height of 2420m, and from there, Ostafa Galle Sarezza- up to Sarezza, hits 2702m where you should still be able to find some quality white stuff. The pivot point of Colle Berraforca (which allows you to ski down to Gressoney Valley) reaches 2727m. In fact, with the exception of Del Bosco red run, most runs are above 1900m on the Champoluc side of the valley, so with any luck you'll have a whale of a time.
However, being on the south side of the Alps and further way from Monte Blanc massif compared to the rest of the Aosta Valley, this region can be subject to warm weather fronts coming up from the south. If this is the case, then fear not as there'll still be lots to do.
If you just fancy basking in the warmer weather, Hotel Cre Forne's restaurant has some fantastic cuisine, and is surrounded by stunning panoramic views with their large glass walls. Rifugio is also one of the top places for a relaxing beer in the sunshine. The highwire eco-park is also a great choice for some outdoor activity whatever the weather.
Easter snow and skiing conditions in Champoluc
Easter Snow History
Top alt:2970m
Average snow depth
Mar/Apr195cm/154cm
Bottom alt:1200m
Average snow depth
Mar/Apr63cm/43cm
Resort alt:1570m
Easter ski rating

Widen your search: