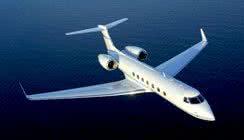 Private Jet Charter
For speedy check ins, plenty of luggage space and direct access to remote snowy destinations, ask us to add private flights to your ski holiday. Our partners at Private Jet Charter have been providing bespoke private aircraft and helicopters to snow lovers worldwide for the last 25 years and have access to the largest aircraft fleet on the planet. Your jet will be hand-picked to suit your itinerary with extras like Wi-Fi, entertainment systems, music and games; even gourmet catering -to ensure every flight is an exceptional one.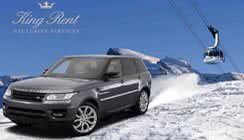 King Rent - European Luxury Cars
One of the most reputed luxury car rental services in Europe, King Rent supply our clients with the most stunning cars in the Alps, whether for a week of driving or a single chauffeured transfer. The fleet includes all variants of cabriolet, sports and executive cars; luxury brands like Aston Martin, Bugatti, Rolls Royce, Porsche etc and a large selection of luxury SUVs for winter driving. No two bookings are alike, and we can make arrangements for you to pick-up and drop-off your car anytime, anywhere in Europe, as well as book bespoke tour packages, private flights and helicopter tours on your behalf. Services are available in Switzerland, France, Italy, Spain and Germany.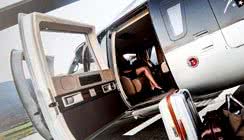 Swiftcopters
As the only helicopter company based at the Geneva International Airport, Swiftcopters has been offering the most luxurious - and by far the most comfortable - way to reach resorts in the Northern Alps since 1996. Let us arrange your helicopter transfer with them and a chauffeured limousine will to meet you outside the airport, ferry you to your flight, and take you up and away in one of 11 airliners.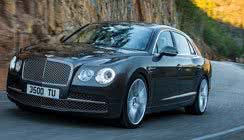 Lurentis
With our partners at Lurentis, you can arrive at your ski pad in the ultimate style. For week or weekend, with or without a driver, we'll plan and schedule for your chosen vehicle to be waiting at the airport, your accommodation or another destination of choice. We especially like their baggage collection service, which delivers luggage to your accommodation ahead of you. Besides super slick sports cars, they've also a stately selection of limo and executive cars including vintage classics like Bentleys and Rolls-Royce on top of a ski-friendly series of luxury SUV's.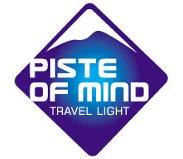 Piste of Mind
A luggage collection service: serving our clients in the French, Swiss, Austrian and Italian Alps, Piste of Mind are the only bespoke carrier service in the UK, for eliminating all the stress and strain of travel. They collect equipment and luggage from your home (or a preferred location) and deliver it to your luxury accommodation for you, so you can enjoy every minute of your holiday, joyously free from heavy bags about and delayed luggage carousels.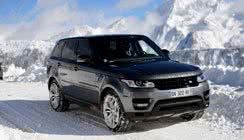 Luxury & Services Rent
When Luxury & Services Rent's supercars aren't being delivered to clients in France's top ski resorts, they'll be whizzing past the casinos and célèbres on the French Riviera. Flexibility's this company's secret to success - they'll have your car ready and waiting at the airport, your chalet or your hotel - whatever suits best - and even provide a professional driver if you'd rather lie back in your heated seat and enjoy the scenery. No wonder their repeat clients stretch from Cannes to Courchevel.
The fleet includes: Aston Martin, Land Rover, Bentley, Porsche, Lamborghini, Maserati, Mercedes, Audi, BMW, Ferrari, Jaguar, Rolls Royce.