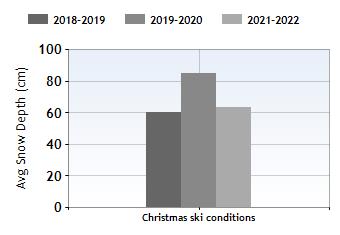 Seefeld Christmas holidays


Advent celebrations get going in the village centre for the build up to Christmas in Seefeld. If Christmases past are anything to go by, you'll find atmospheric markets made up of cute wooden stalls selling trinkets and handmade gifts. There's usually a handicrafts corner which entertains kids with Christmassy creations and horse drawn carriages offer tours around the village. The local brass band and church choirs often add to the atmosphere with their festive choruses and the town is dazzling with sparkling fairy lights. Grab yourself a hot chocolate and a snack from one of the market huts and enjoy the festive aura of the pedestrian area. Guided tours make their way around all the majestic churches in the wider area including the 13th Century St. Oswald, carrying a flaming torch from village to village along the winter walk paths as they discuss these historic buildings.
There's an absolutely fantastic choice of hotels available in Seefeld. The Hotel Kaltschmid is a great option in the resort centre that is just a 500m walk to the nearest lift, so you don't have to carry your skis very far! The Alpenpark Resort & Spa is a popular hotel with brilliant facilities and the Hotel Stefanie is a cosy hotel in a quiet spot not far from the shops and slopes. Families should keep an eye out for properties offering childcare programs, whilst groups and couples will enjoy those with luxury facilities like pools and hot tubs.
Strap on your boots for some skiing on a friendly selection of slopes with wonderful views up the mountain. This is an ideal resort to begin skiing from scratch or to build up your confidence. The ski schools are brilliant for children and they also take on teens and adults for private or group lessons. There's a natural toboggan run up the Härmelekopf and families, groups and couples usually flock to the local ice rink on Christmas day for some outdoor skating in the fresh mountain air. This sits outside the grand Olympia Sport Centre which has indoor and outdoor swimming pools and hot tubs, as well as an extensive sauna for some serious relaxation.
As you might expect, Christmas is a popular time of year to visit magical winter resorts like Seefeld, so make an early booking to avoid disappointment. Most of our packages include flights and transfers to keep the organisation easy. You can book flights from airports across the nation, or if you'd prefer to drive your way over we have some unbeatable self-drive packages as well. If you're sorting out your own transport, ask us about our accommodation only options. Our friendly travel experts are on hand to help you find the perfect accommodation to suit all budgets.
Christmas snow and skiing conditions in Seefeld
Christmas Snow History
Top alt:2064m
Average snow depth
Christmas90cm
Bottom alt:1200m
Average snow depth
Christmas48cm
Resort alt:1200m
Christmas ski rating

Widen your search: