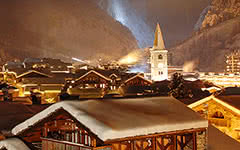 In France's Rhone Alp region, Val d'Isere (pronounce it: val de saire/sare/ser) makes up half of Espace Killy which is widely thought of as one of the most brilliant and beautiful ski areas in the world. In keeping with the attractiveness of its surroundings, the resort itself is a compilation of alpine hamlets made up of cosy wood and stone chalets. With the original village dating back to the 13th century and eye-catching church steeple at its centre, the whole place is truly oozing alpine charm. And while dre...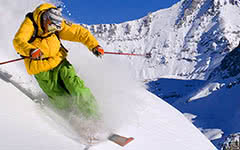 In Val d'Isere you'll be skiing in the tracks of some of the world's greatest skiers. Olympic medallists Marielle and Christine Goitschel learned to ski there, not to mention triple gold winner Jean-Claude Killy, after whom the wider ski area is named. As an indication of its premier status, the resort has hosted championships including the 1992 Olympics the World Alpine Ski Championships in 2009, along with the World Cup every December. If some of the best skiers in history have learned here, beginners can...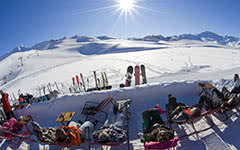 Famed for its après ski, you're unlikely to have a dull evening in Val. The resort has 4 nightclubs including the legendary Dicks T Bar (open from 4pm - 5am). Living up to its name, you'll experience 'sweet madness' at Le Folie Douce, which boasts some of the best après ski in Europe. "Bananas" is another favourite, well known for its fantastic cocktails and convenient slope-side location. In Val d'Isere's 92 restaurants, you'll find dishes to suit all tastes from traditional Savoyarde indulgence to Marga...