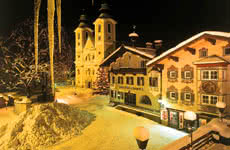 With its gorgeous Baroque village centred around the magnificent church, you might think you've mistakenly taken a step back in time when wandering around the streets of St. Johann. An understated resort, it's been overshadowed by better-advertised neighbours in recent years - notably Söll and Kitzbühel - so you can expect a relaxing and relatively crowd free holiday here. An incredibly family friendly resort, there's a wide range of off slope activities catering to the most eclectic of tastes. Ski wise, St ...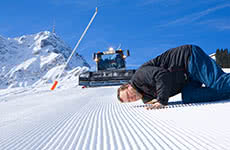 Beginners will be heartened by the super short lifts right at the bottom of the resort, and with lifts right from the village accessing a good variety of gentle slopes it's the perfect place to progress on the slopes. For those who've just moved off the beginner lifts, the first port of call should be the Hochfeld lifts - the Hochfeldabfahrt blue is a lovely long, wide cruiser. It also runs alongside the snow park, so you can watch the pros at play whilst riding the lift, which will definitely give you somethi...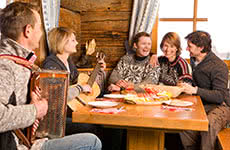 St Johann's might be small but it's home to a truly international selection of restaurants - you'll find Thai, Indian, Chinese, and Italian takeaways, even a McDonalds if the mood takes you! For a more sophisticated meal, Gasthof zum Dampfl is one of the most awarded restaurants in the region, and serves a delicious range of local delicacies. Tuck into a truly multicultural experience at the Masianco St. Johann, where they serve a diverse range of dishes from Latin America to the Mediterranean (the Bouillabais...