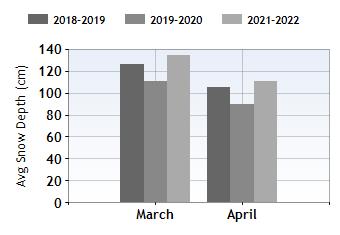 Valmorel Easter holidays


This resort is usually a box of Bertie Botts all sorts for activities over Easter. Little ones can be seen tearing about the nursery slope on sledges in search of chocolaty goods. Most years, the Tourist Office sells tickets for Easter arts and crafts in the way of egg and egg box decorating, keeping your little chicks entertained for hours on end. Doucyland inflatables lining the streets act as the best bouncy castle EVER. Cinderella and her young pirate Prince Charming shall go to the Valmorel ball, as organisers provide the venue and make up here.
As for the skiing, children find a magic carpet leading to an outdoor entertainment zone with the ESF's club Piou Piou. Older children and adults have access to their very own play area in Valmorel's slopes, kept snowy at Eastertime with the help of the resort's snow canons. Stay high on the pistes above 2000m for snow sure conditions, considering a Grand Domaine lift pass for further fresh powder at St François Longchamp.
Arrange our holiday packages from low to high to find our cheapest deals and snatch the best prices up whilst you can, as this fun and friendly resort is popular during the school holidays!
Easter snow and skiing conditions in Valmorel
Easter Snow History
Top alt:2832m
Average snow depth
Mar/Apr174cm/163cm
Bottom alt:1400m
Average snow depth
Mar/Apr73cm/41cm
Resort alt:1400m
Easter ski rating

Widen your search: