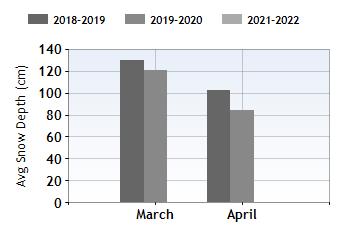 St Sorlin d'Arves Easter holidays


Easter is great choice for anyone seeking to strike a happy balance between skiing and relaxing. The warmer temperatures of the late season mean that snow quality tends to be lower compared to earlier on in the season. Whilst the resort itself sits at 1600m so green runs may deteriorate after lunch, the area has slopes reaching right up to 2620m, which means anyone wanting to do some serious skiing should still have the opportunity to do so. If the snow does get a bit slushy, the resort offers a wealth of alternative activities, from paintballing to paragliding and there are some lovely cafes, like La Bergerie, where you can enjoy a cold drink in the sunshine, just make sure you pack your factor 30 as it's easy to catch the sun when you're up high!
St Sorlin is really good for providing all sorts of events and entertainment throughout the season, including Easter week. In the past these have featured a night time ski competition, a slope-style contest (performing the most difficult tricks whilst getting the highest 'air') with demos from professionals and a Snow Carnival, running for a week with entertainment for children, games and theatre performances. Be sure to check with the Tourist Office to see what's going on during your holiday, to make sure you make the most of the lively village atmosphere.
We have a range of packages available when booking an Easter holiday, choose one that includes flights and transfers for a quick and easy journey to avoid your Easter eggs melting on the way, or for drivers who want to cruise in the sunshine, (maybe leave the Easter eggs at home) packages with channel crossings included. Alternatively, book an accommodation only holiday if you're still assessing chocolate transportation options.
Easter snow and skiing conditions in St Sorlin d'Arves
Easter Snow History
Top alt:2620m
Average snow depth
Mar/Apr178cm/146cm
Bottom alt:1500m
Average snow depth
Mar/Apr74cm/40cm
Resort alt:1600m
Easter ski rating

Widen your search: