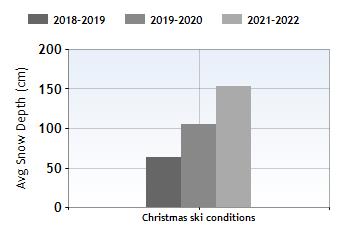 Samoens Christmas holidays


With its snow-peaked scenery and antiquated charm, Samoëns is quite the 'winter wonderland', particularly if you fancy escaping the hustle and bustle of the holidays at home. Having a range of activities and local produce on your doorstep means it shouldn't take long for both adults and kids to get in the festive spirit. Get sipping on that mulled wine while following the Christmas parade that usually goes through the village... If it's anything like recent years, kids might get a chance to meet Santa before a spectacular fireworks display and late-night Christmas Mass.
In terms of whether the snow will be up to scratch, the area really benefits from its close proximity to Mont Blanc which causes its very own microclimate. 143 snow cannons are dotted about to provide an extra dusting if it's needed - but if Mother Nature and Santa Claus are as generous as they have been in recent years; you're in for a treat on the Grand Massif.
Christmas snow and skiing conditions in Samoens
Christmas Snow History
Top alt:2500m
Average snow depth
Christmas162cm
Bottom alt:710m
Average snow depth
Christmas52cm
Resort alt:1600m
Christmas ski rating

Widen your search: