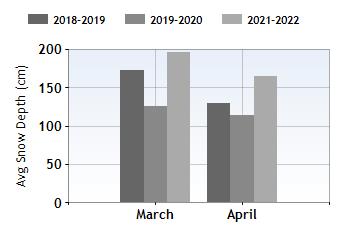 Les Carroz Easter holidays


The skies are baby blue, the views are spectacular and the runs are nice and quiet during a typical Easter in Carroz. With the parting of the clouds, Mt Blanc appears on the horizon; a sight we bet has filled many a disposable camera (or memory card) throughout the years.
This is an ideal time to learn to ski as the weather is milder and long tree-lined runs (like the Combe and Timalets down to the village), are confidence-boostingly quiet. More seasoned skiers will find the best snow higher up at Flaine (which is touted as the most snow-sure resort in the Alps) where the panoramas from the Combe De Verret and Tourmaline pistes over the Flaine bowl are a must-must-see. Getting there's not a problem, Carroz has famously quick lift access into the main ski area (just 6 minutes on the Kedeuse gondola).
If you run into the odd slushy day, nothing beats a spot of sun bathing with waffles and coffee on the deck at L'Anfionne at the foot of the Plein Soleil chair lift. We love lazy Larry afternoons on the restaurant patios of the square followed by shopping in the village and there's nothing like a last-minute trip to Morillons for crepes at L'Beu.
As such a family focused resort, Carroz is such a smashing place to spend Easter with the kids. The Grand Massif's tourist office holds its annual Easter egg hunts here - stuffing the cubbyholes of the playground next to the cinema with eggs for the under 5s, while handing instructions and maps of a much larger arena to the 5-18s.
Easter snow and skiing conditions in Les Carroz
Easter Snow History
Top alt:2500m
Average snow depth
Mar/Apr246cm/246cm
Bottom alt:1140m
Average snow depth
Mar/Apr82cm/26cm
Resort alt:1140m
Easter ski rating

Widen your search: