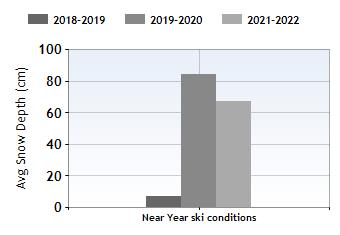 Kimberley New Year holidays


If you're looking to get away from it all with family or friends for New Year's, this sunny ski resort should definitely be on your radar. Frequently getting in a deep early season base, skiing is as plentiful as the festivity here at this time of year.
In previous years, they've held an early event in the Plaza, where fireworks are set off at 9pm to music so that pint-sized party goers can join in the fun. Alternatively, a frequent "MADD New Year's Eve" event in the Centennial Hall sees alcohol-free dinner and dancing.
The Stemwinder, meanwhile, traditionally hosts the biggest adult-only bash on the mountain, where half of the resort will toast in the New Year with live music and "mountain-sized" cocktails.
In possibly the most popular event, the 3.3km of the Nordic trails are lit with flaming torches on the 31st, which hundreds of guests have been known to flock to in previous years, before warm drinks and snacks in the Nordic Centre Clubhouse.
New Year snow and skiing conditions in Kimberley
Near Year Snow History
Top alt:1982m
Average snow depth
Near Year53cm
Bottom alt:1230m
Average snow depth
Near Year52cm
Resort alt:1230m
Near Year ski rating

Widen your search: