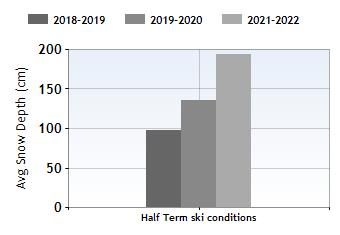 Soll Half Term holidays


Whether you're travelling with or without kids, Söll's convenient placement no more than an hour from Innsbruck airport makes it a hassle-free choice, and with plenty of accommodation available for families and large groups, your February half term ski trip has never been easier. With snowfall here reaching its peak in February, and commended ski schools like Knolln and Söll-Hochsöll popular as ever, booking well in advance is advisable.
Söll's abundant ski schools and fun activities make it an ideal place to bring the kids during the February half term. With gentle slopes surrounding the village, Söll provides a great opportunity for some relaxed family skiing on pistes 40, 57 and 58, the latter two especially good for those with beginners. If you want to have a go at slopes that may be too difficult for your little ones, look no further than the capable hands of one of the ski schools or day care centres, and head off to make the most of the breath-taking Wilder Kaiser slopes. You and your kids may both be equally delighted to hear that the Söll-Hochsöll ski school operates a strict no parents allowed policy – a win-win situation for everyone!
February Half Term snow & skiing conditions in Soll
Half Term Snow History
Top alt:1829m
Average snow depth
Half Term194cm
Bottom alt:703m
Average snow depth
Half Term91cm
Resort alt:703m
Half Term ski rating

Widen your search: