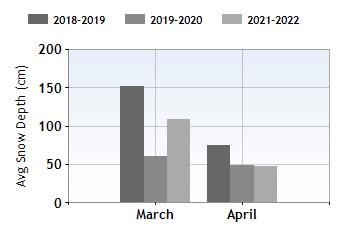 Seefeld Easter holidays


Things should be nice and sunny at this time of year as temperatures start to pick up towards the end of the season. Skiers and snowboards will be treated to some glorious views stretching across the mountain range. When you're not getting that signature goggle-tan on the slopes, soak up the sunshine and enjoy the views on a deckchair from the Bergbahnen Rosshütte.
There's a big choice of hotels here - the Aktiv and Spa Resort Alpenpark has a large number of rooms making it an ideal place for big groups, especially in case of stragglers who might tag along at the last minute. The Ferienhotel Kaltschmid sits in the heart of the village and is only 150m from the nursery slopes – perfect if you're skiing with little ones who won't have to carry the equipment very far! The Hotel Krinserhof is a small but very charming little place if you're after a real Tyrolean venue. Many hotels have kids clubs and childcare services which make things easy if you're travelling with children who are too young to ski. Our high end options include some seriously luxurious facilities to unwind with like swimming pools, jacuzzis and saunas.
Some fantastic ski schools operate here providing English-speaking lessons for children and adults in groups or privately. Cross-country skiers know this as a world class resort for its truly expansive range of tracks covering 279km across the area – skiing cross-country is amazing exercise and a fantastic way to explore the sights and if you're planning to give it a go, you can't do much better than Seefeld.
The great thing about Seefeld is that even if the snow does get a bit slushy in the afternoon sunshine, there's so much else to do that you won't feel like you're missing out. The impressive Olympia Sports Centre in the village has big pool, a 140-metre white water slide and separate children areas. For a thorough rejuvenation there is also a large sauna facility with special pools and tranquillity rooms, plus massages are available too. Other indoor attractions include a bowling alley, cinema and indoor golf while outdoors you'll find a natural toboggan run on the Härmelekopf and an ice rink where you can even give curling go.
Our packages include flights and transfers or channel crossings, so however you plan on travelling, things are kept simple. If you've already got your own transport booked that's no problem either, just ask about our accommodation-only offers. The bonus discounts we offer will leave you with more money in your pocket to spend on hot chocolates up the mountain! Call our holiday experts for help finding the right accommodation at the best price for you.
Easter snow and skiing conditions in Seefeld
Easter Snow History
Top alt:2064m
Average snow depth
Mar/Apr138cm/87cm
Bottom alt:1200m
Average snow depth
Mar/Apr75cm/26cm
Resort alt:1200m
Easter ski rating

Widen your search: