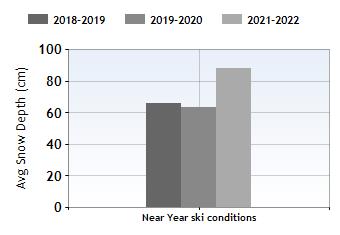 Niederau New Year holidays


As the liveliest resort in the valley this town is popular for New Year celebrations. We have some wonderful accommodation to ensure you make the most of the excellent skiing and can head out to a lively bar for a celebratory tipple with ease. Hotel Austria is in a prime location for the slopes as well as being opposite the ski bus stop - perfect for groups who want to make the most of skiing the whole valley and enjoy the fireworks in Oberau. Ski New Year on a budget with apartment accommodation - the Almdorf cabins are ideal for an intimate family or group holiday with rooms sleeping up to 6 people. All apartments are fully self-catered and hotels are available in a variety of board options. You can choose to pair accommodation with flights and transfers, channel crossings for self-drive or book it separately for independent travel.
Wherever you choose to stay you can enjoy the vibrant atmosphere that resonates throughout the valley. Hop on the night-liner to Oberau where the year is welcomed in by a spectacular firework display accompanied by celebratory tunes - then head back to the town where those wanting more of a party can dance in to the early hours at Dorfstub'n nightclub or O'Malleys Irish bar. Browse all our packages below for unbeatable deals on your New Year getaway or give our friendly experts a call - book early to secure the best deal!
New Year snow and skiing conditions in Niederau
Near Year Snow History
Top alt:2025m
Average snow depth
Near Year93cm
Bottom alt:828m
Average snow depth
Near Year51cm
Resort alt:975m
Near Year ski rating

Widen your search: