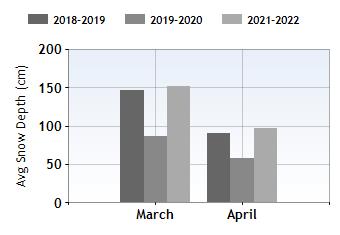 Kitzbuhel Easter holidays


Depending on when Easter falls and how the snow has been earlier in the season, Kitzbühel can provide a great Easter ski holiday. You'll find the best conditions for an Easter ski holiday in Kitzbühel on years when Easter falls in late March or early April.
The great thing about the terrain here is that most of the slopes cover grassland, meaning they don't need a great deal of snow to be skiable. There's also a lot of snowmaking in the area to top this up when necessary.
A good tip if you want to stay in Kitzbühel at Easter is to buy the 'All Star' ski pass, which offers access to 824 km of slopes in a wider ski area, so you can ski the best Easter snow in the region.
Easter snow and skiing conditions in Kitzbuhel
Easter Snow History
Top alt:2,000m
Average snow depth
Mar/Apr190cm/137cm
Bottom alt:800m
Average snow depth
Mar/Apr65cm/25cm
Resort alt:800m
Easter ski rating

Widen your search: