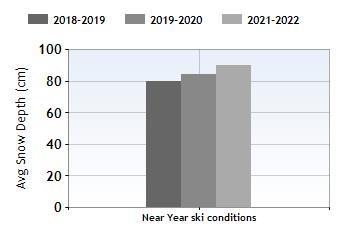 Galtur New Year holidays


For the big night itself Galtur usually has fireworks and a torchlit show to see in the New Year in style. Traditional brass concerts are also fairly common around New Year if live music is more your scene.
Groups looking to party in the early hours, especially on the big night, should see what's going on in Pyramide and Tommy's Garage, which usually has live music. For a meal to remember, book a table at the Panoramatenne where you can enjoy some unforgettable views of the Paznaun valley.
If you're planning to squeeze in a ski trip before the school holidays are over, this is a fantastic place for children. The ski area is split into 6 sections, with 2 dedicated to children, which will not only keep them entertained throughout the day, but make sure they sleep well at night! Zwergerlwelt is home to the kindergarten and play area and Adventureland has various fun trails – particularly the Marchenwald, which goes through the forest and has a fairy tale theme. Older children should check out the Actionpark where there are obstacles, moguls and a speed track.
To check out the best deals available, scroll down and browse through our holidays online, or better yet speak to one of our friendly team who can advise you on the best places for you to stay and possibly organise you a group discount. For additional savings, opt for one of our package holidays which include flights + accommodation + transfers. Those driving over can also look at our self-drive holidays or accommodation only deals.
New Year snow and skiing conditions in Galtur
Near Year Snow History
Top alt:2300m
Average snow depth
Near Year108cm
Bottom alt:1640m
Average snow depth
Near Year61cm
Resort alt:1600m
Near Year ski rating

Widen your search: