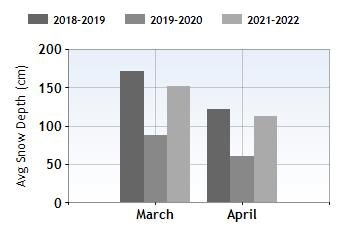 Galtur Easter holidays


The ski season is coming to an end as Easter approaches but you don't need to worry about poor conditions - slopes are north-facing and a number are over 2,000m, so you should be able to find some good snow. Early risers can enjoy the best conditions, skiing the highest terrain before retiring in the afternoon for some good food and sunbathing.
The milder spring weather makes this a fantastic time for families to head to the slopes during the school holidays. Those skiing with children should head to Zwergerlwelt where there's a superb kindergarten and Adventureland which has fun trails and safe slopes for little skiers (the fairy-tale Marchenwald trails are a real highlight). Actionpark is terrific for more confident youngsters who want to test their skills on obstacles and moguls or race on the speedway.
Activities like ice skating are available and there are usually special events for Easter week too, planned with the family in mind. Previous years have seen a special festival – with music and games for all ages. Find out if Galtur's neighbour (and après ski legend) Ischgl is putting on one of its famous 'Top Of The Mountain' concerts which usually happen at this time of year –A-list stars like Elton John and Rihanna have performed in past years and it's well worth getting tickets for.
Easter snow and skiing conditions in Galtur
Easter Snow History
Top alt:2300m
Average snow depth
Mar/Apr167cm/136cm
Bottom alt:1640m
Average snow depth
Mar/Apr106cm/60cm
Resort alt:1600m
Easter ski rating

Widen your search: