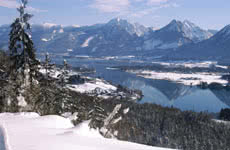 This Austrian lake town lies at the foot of the Schafberg Mountain on the northern shore of the Wolfgangsee Lake. If you're more focused on an interesting and attractive base and less on the convenience of skiing, it's spot on. The local area has its own 52km of cross country skiing but, when it comes to downhill, you'll need to commute. The nearest ski area, Postalm, is a 45 minute bus ride away and getting to Dachstein West (a bigger area with more challenging skiing) takes around 90 minutes. This kind o...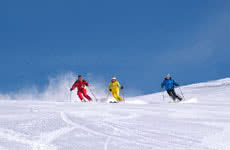 In the immediate area around St. Wolfgang you'll find 8 beautiful cross country trails, adding up to about 25 miles in total. If there's good snow on the Zwölferhorn, it's possible to head round to nearby St. Gilgen (a 20 minute drive), catch the gondola up to the peak and pick a downhill run from the 5km total back to the base station. Postalm is the next nearest ski resort. Apart from a couple of reds and a black, most of the runs here are blues – Familienabfahrt Gschlösslbahn is the longest and has pl...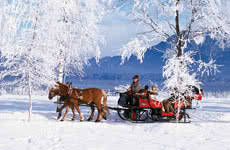 It's always good to squeeze in a quick pint in Postalm's Blonde Hütte or Landhaus Koller in Gosau, but the last bus is usually pretty prompt – don't miss it! Instead get back to town where the relaxed vibe is perfect if you're looking to unwind. Head to the Fireplace Lounge at the Furian Hotel for afternoon tea or to Kaffeewerkstatt for good coffee and pastries. For later in the evening, there's excellent local cuisine at the Gasthof Franz Josef – rumour has it the schnitzels are seriously good. We lov...