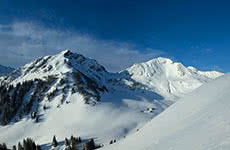 This small, authentic Tyrolean town is hidden right in the midst of the Schneewinkel ski area. It's in easy reach of the other resorts in the area (St Johann, Kirchdorf, Erpfendorf, Oberndorf, Waidring) via the free ski bus as well as being just an hour's drive from the well-connected Salzburg airport. The village's relatively low altitude encourages the growth of trees close to the village, which gives the whole area a cosy and intimate feel year round. The village retains much of its traditional charm, wh...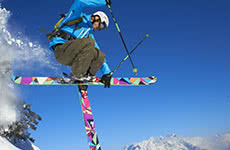 The local ski area offers something for skiers of all abilities. Once you've got to grips with the T-bars, the Streuboeden area has some lovely gentle blues to get the ski legs back on - in particular run 2, which winds its way all the way down into the village. The Ski Schule Fieberbrunn has been running for over 70 years, so if you need any lessons over the week they certainly know their stuff. In the Henne area- skiers far right of the resort- intermediates will find some great red runs that are definitely...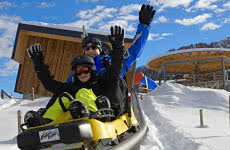 Considering its relatively modest size, Fieberbrunn has a great range of restaurants and bars, most of them offering a selection of traditional and international dishes. La Pampa is a great little Mexican restaurant, though be warned- outside of the high season it is only open Thurs- Sun and is usually heaving as a result. It's easy to let the S4 Alm bar and restaurant turn into a one stop shop for all your après ski activities. Right at the base of three of the valley lifts, you can ski straight to the doo...