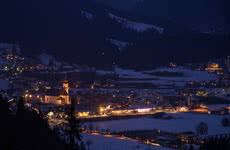 Between the Wilder Kaiser Mountains and the Hohe Salve (one of Austria's highest peaks) Söll's the main resort in the SkiWelt - Austria's largest lift-linked ski area. Getting here's easy - you're no more than an hour away from Innsbruck airport and those travelling by rail can get here in about 15 minutes from Woergl. Having left behind the reputation gained in the 80s as a 'lads' holiday hotspot, this is now one of the finest family resorts around. Kindergarten areas, child-care services, an indoor c...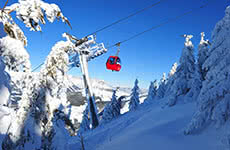 Beginners will find a high standard of learning facilities in the area, with Skischule Söll providing a number of courses for different age groups. There's a collection of nursery slopes near the village and you can catch the gondola up to Hochsöll for access to some short and sweet blues. This is also where you'll find the Kinderland area, tailor made for mini skiers with a gentle slope and ski merry-go-round. A word to the wise: the main run leading back to resort is a red, which sometimes gets icy at the ...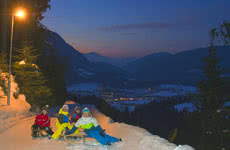 Though this is a quaint Austrian village with big offerings for families, there's no doubt that Söll still knows how to have a good time. Before you ski back down, stop at the Gipfelalm on Hohe Salve for a drink with a 360° panorama of over 70 high alpine peaks. Salvenstadl is always a favourite après ski spot, with live music, DJ's and their famous hot apple cider tempting people from the slopes from 3pm. Anyone in need of some home comfort will love the Brit-style Red Horse sports bar, with TVs show...