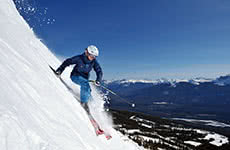 Jasper ski resort is also known as Big Friendly and Jasper Marmot Basin. Jasper Town sits in Jasper National Park, the nation's biggest Rocky Mountain park and a UNESCO World Heritage Site in the Alberta region of the Canadian Rockies. It's a mountain town through and through with a really down to earth vibe. Things are just as laid back in the ski area - Marmot Basin - where you'll find an uncrowded, authentic mountain experience. A daily shuttle bus takes you between the town and Marmot Basin runs. Estab...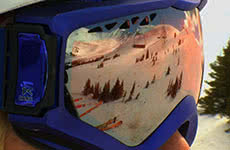 86 pistes and trails are split pretty much equally between beginner, intermediate and advanced terrain which means there's something for all abilities including groomers, tree-lined runs, bumps, bowls and chutes. Easy greens include Sleepy Hollow (#11 on the piste map) and Easy Street (#69). Hobbit's Hollow (#70) is a blue run for intermediates, who can also ski Wolverine Wallow (#18) and Tranquilizer (#10). Experts should definitely ski black diamonds like Sunset Boulevard (#67) and Milk Run (#27), which i...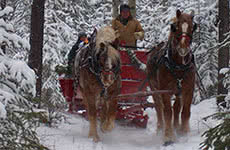 The possibilities for adventure are endless in Jasper, from hiking, mountain biking and white water rafting to exploring pristine lakes and mountain vistas. The town has a first-class aquatic centre complete with a 25m swimming pool, a 56m water slide, hot pool, whirlpool and steam room. Right next door is the Jasper Activity Centre with raquetball courts, aerobics, weight room, sauna, curling and indoor ice skating. Its worth going beyond Jasper, towards the Icefields Parkway and into Lake Louise to view some o...