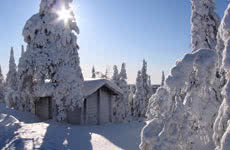 Staying in Salla is all about stepping into the stuff of Christmas cards and spending a week on the same wavelength as nature. The tourist office describe it as being 'faraway Lapland' and 'in the middle of snowhere' – north of the Arctic Circle and close to the Russian border, it really is (on a clear day you can see over to Russia at the top of the slopes). Salla is less well known than the bigger Lappish resorts of Levi and Ylläs and with the midnight sun in summer as well as spectacular views of the...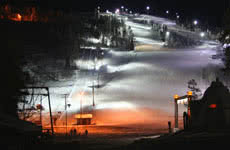 "Tunturi" is the word describing the treeless mountains that make up some of the ski areas in Finland. There isn't a massive amount of skiing in the Sallatunturi but this is the beauty of the place as it encourages you to try other activities and enjoy the peace and quiet. The children's nursery slope is at resort level near the Keloravintola restaurant, where kids can warm up with a pizza after ski school. There are 5 blues – mostly on the far side of the mountain, where the Itärinne and Pohjoisrinne r...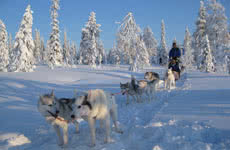 As the home of Father Christmas, the best thing about Lapland is being able to get down to some seriously wintery activities. Start with a Husky ride across the pristine Finnish landscape. You can also snowmobile as a passenger or driver and take part in a hut safari ride. Guided tours are available in the day and under a starry sky. The Reindeer Tour is a great one for children and if they're very good, they can even visit Santa's secret cottage. The Northern Light reindeer ride won't be one you'll forge...