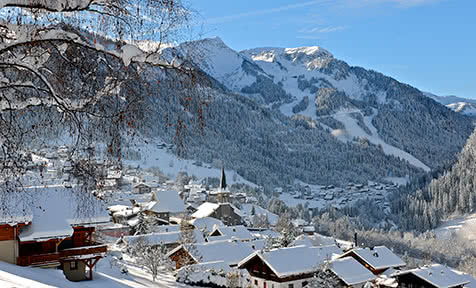 Châtel's architecture is gloriously traditional, built using local resources in classic chalet style with huts and houses dotted on the hillside. Though ski tourism has picked up over the last seventy years or so, it feels as much of a farming village as a ski hub - a lot of Châtellans continue to work in agriculture like generations did before them. The skiing is split between two sectors – the first is Super-Châtel Barbossine, which links over to Morgins and Torgon in Switzerland via the Super-Châte...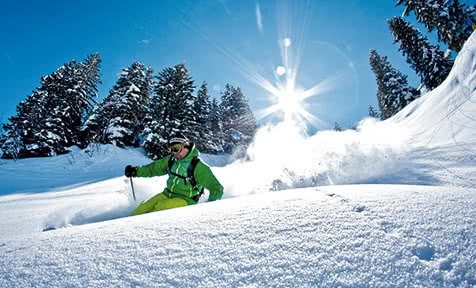 The Super-Châtel telecabine transports skiers and boarders from the village to beginner's and kid's areas, which have links to a number of green, blue and red slopes. For a spot of Swiss skiing, intermediates can use lifts and red runs to connect to Morgins or explore Torgon via the Petit Châtel and Barboussine lifts. On the Linga side, we like blue graded La Leiche which leads through the forest back to the village. For red run skiers, Le Linga is a fabulous valley descent from Tete du Linga at 2156m. ...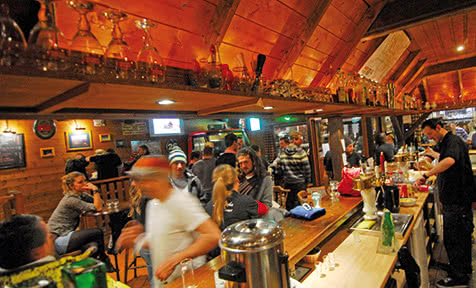 It might not have the party reputation of Val d'Isere, but there are some brilliant bars in Châtel when it strikes après ski o'clock. L'Avalanche on Route du Linga is a cracking bar with live music and DJ's playing until late and Nazca has a sun terrace for when the weather's good, with drinks, dancing and themed nights. You can't stay in the region without trying Abondance cheese - whether it's part of a raclette, vacherin or fondue, it makes for the ultimate post ski feast. Creperie Bretonne La G...