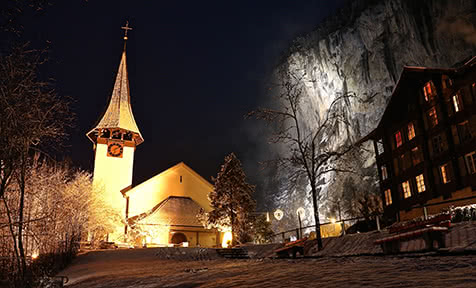 After a hiking holiday here in 1911, Lauterbrunnen's landscape formed J.R.R. Tolkein's inspiration for the misty mountains and elven realm of Rivendell in The Hobbit and The Lord of the Rings. It's easy to see the likeness: the ancient Walser village lies in a glacial trough, where cliffs plummet to the valley floor and craggy peaks teeter overhead. "Lauter Brunnen" means "many fountains", referring to the 72 waterfalls that pour down rock faces along the valley, including the legendary Staubbach Fal...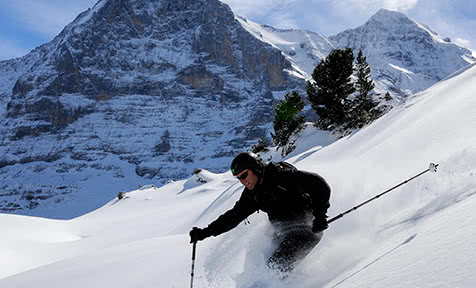 The mountain railway gives access to Murren-Schilthorn ski area on one side of the valley as well as the Kleine Scheidegg-Mannlichen area above Wengen on the other. On the Murren-Schilthorn side, the ski area includes some of Europe's greatest black runs, including the Schilthorn run from 2970m (part of the famous Inferno race, which links 15km of slopes back to Lauterbrunnen) and the Kandahar slope which gets seriously steep at points. Red run skiers can ski down into the village via piste #3 from the Win...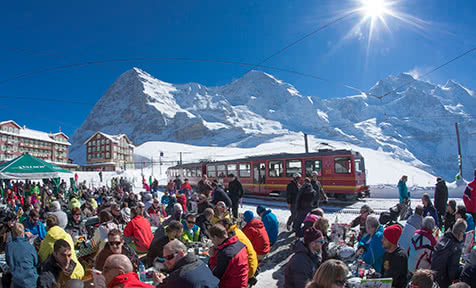 The Horner is the only pub in the village, with a cosy, chilled out atmosphere where you can sit back with a beer and soak up the views from the terrace. Continue the night at its sister venue, the Horner Bar which opens until the early hours for dancing, darts and table football. For mealtimes, Weidstuebli does delicious Swiss cuisine from fondues to rosti, and Airtime and Flavours make good stop offs for breakfasts and lunches. We like Basepoint for burgers and the Horner Pub's a favourite for soups and ...