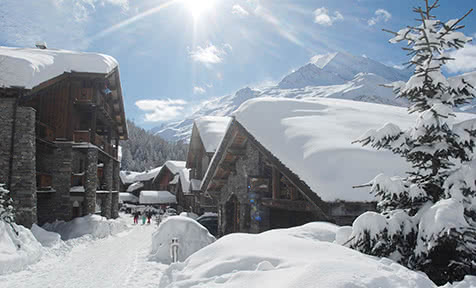 If you've skied in Val d'Isere and Tignes, you've probably driven past the sign to Sainte-Foy (pronounce it 'Sant Fwuh'), which can be reached after a left turn on the road from Bourg St Maurice. A smaller resort than the Espace Killy titans, it's also newer on the skiing scene and offers a cheaper way to experience the wonders of the Tarentaise valley. With the Vanoise National Park surrounding it, the Thuria glacier overhead and spruces and larches giving a foresty feel, the views are incredibl...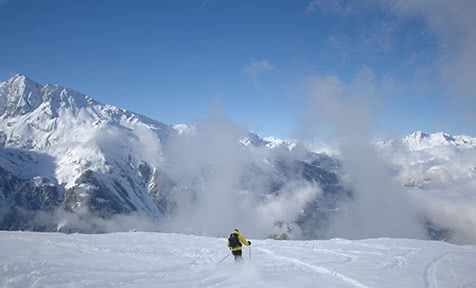 The Fronts de Neige area near the base station has the Marmottes and Galopins greens, where beginners can conquer snowplough turning before moving onto the longer blues. Take the Grand Plan chair for the Charmettes and Plan Bois runs back into the village, continuing up the mountain for longer runs as the week goes on. The blue Grand Solliet piste from the top of the Marquise chair links to Les Combes and Plan Bois back to the village. In the red run department, skiers can head up to l'Aguille for a lovely...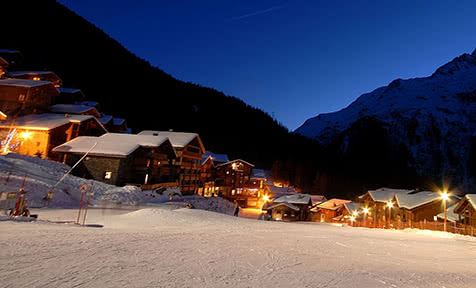 La Bergerie's positioned next to the ski school which can make it a handy meeting point. There's a lovely south facing terrace, or if you'd rather be indoors you can sink into an armchair by the fireplace… For sophisticated sipping, Le Saint Germain is a wine bar serving local cheeses and meats for tastings. You can ski in and out of La Maison a Colonnes, an old farm building from the 18th century, with a menu of traditional alpine nosh and an army of deckchairs. Nadine & Jeff serve hearty mountain food up o...