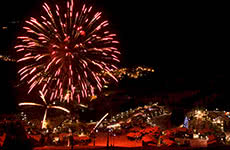 This mignonne ski station can be found hidden away in the heart of the Tarentaise mountains - just over the hills of the 3 Valleys in the beautiful French Alps. Only about 90km from its closest serving airport, you can fly into Chambéry for the speediest access. Most of our holidays include transfers with your flights but, if you're organising your own travel, there are local companies on our Valloire Transfers page. If you're travelling by train from Chambéry, descend at Moûtiers-Salins, Bride les bains' ...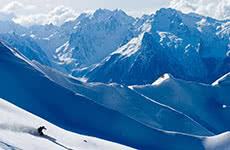 The good people of this Alpine village have designed a debutant area dedicated to new skiers who can learn and progress at their own pace without the added worry of speedier skiers interrupting carefully controlled snow ploughs. Some lovely green and blue runs in the 'la Belle' area offer long, tree-lined trails. On the Col de la Madeleine, intermediates can find a web of red and blue runs. Take the ski lift to the other side of the mountain with the Grand Domaine ski pass for access to further reds at Sain...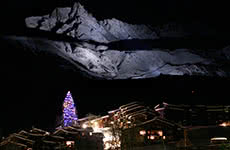 The calm of this doll-sized resort is broken at night by the Sound pub and club, very popular with the 20 somethings. Lovers of a cheesy night of dance music, themed parties and spirits, this cheese has never smelt so good. The perfect venue if you're looking for a mad one: party until 5 am when the club closes, then grab a freshly baked morning croissant from the boulangerie on your winter walk home. For a Latino twist on an Alpine bar, salsa your way over to the lively Jimbo Lolo for some Tex Mex, Tequila and...