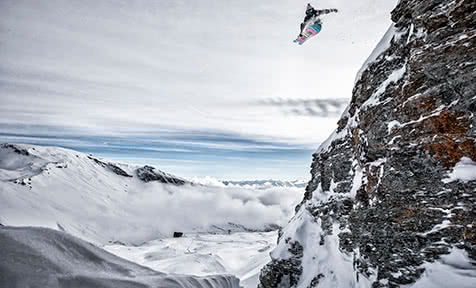 The term Laax refers to three things, firstly a typical old Graubünden village (Laax Dorf) secondly the ski resort's base station area (Laax Murschetg) and thirdly the ski area shared between the aforementioned Laax's as well as Flims, Falera, Trin and Sagogn. Laax Dorf has an olde worlde feel to it, its lake edged with traditional buildings (Haus Arpagaus the oldest having been built in 1580). The base station is much more modern, with minimalist builds providing doorstep skiing from the edge of th...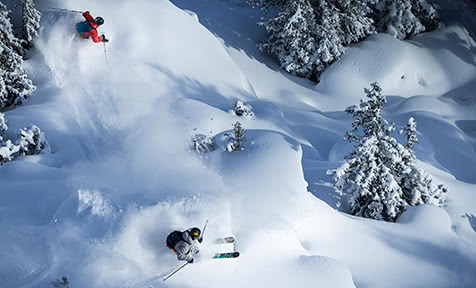 Gentle blues set off from glorious heights of 2570m up on the Vorab glacier, letting learners and improvers enjoy the finest views and snow conditions. Families will love doing the rounds at Alp Dado. Ami Sabi, the local magician, has created a wonderland at the base station, where children can learn to ski in a fun, relaxed (and little bit magical) setting. For more advanced skiers, dozens of red runs trail down the glacier and through the treeline, ending up at the village, base station and in neighbourin...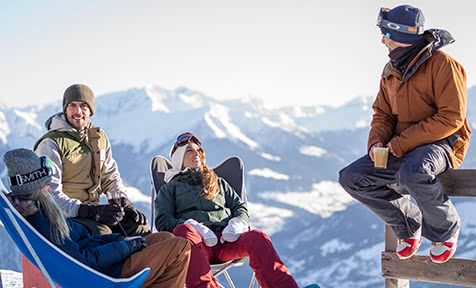 Il Pup in Rocksresort has a rustic and relaxed atmosphere, serving the likes of Punk IPA. Indy Bar'd is part of the same building and has good chill out music. After a few drinks at Camino, you can grab a takeaway pizza or order from the bar menu. Crapbar's decided to change its name (we wonder why!) to rockslounge – and still serves brilliant cocktails. We like the sun terrace at Legna Bar over in Flims, just remember to save time to get the lifts back to Laax before they stop running… Food wise, Nooba...