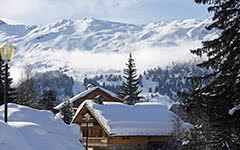 Meribel's location is tricky to beat, slap bang in the centre of the mammoth Three Valleys ski area. British made and largely Brit run, it's a destination we flock to year after year for a homely atmosphere in a good looking resort with more than enough pistes for a week (or three). It's made up of a huddle of gorgeous hamlets, built in traditional wood and stone and surrounded by thick woodland. The main area is Meribel Centre (usually known just as Meribel). A trad alpine village with choc-box chalets, th...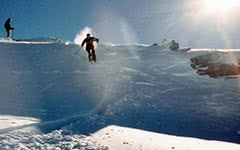 With three beginner areas known as 'Zen Zones' plus some good greens to practice on including Le Foret, Altiport and the Cool Moon area (carefully planned out so you can practice at your own pace in quiet surroundings), Meribel's one of the best ski resorts to learn in. If you're skiing with little ones there are fantastic ski schools and child-orientated areas, including animal sculptures scattered around the trees. Moon Wild is a special area where children can learn about local wildlife as they enjoy the s...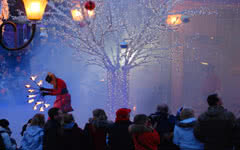 Whether your day on the hill leaves you wanting to relax with a vin chaud, have a pint and play pool, or party the night away, your time off the slopes can be as varied as the day spent cruising the incredible Trois Vallees. It's said that you haven't experienced après ski here (or anywhere for that matter) until you've sampled toffee vodka in Le Rond Point, which is easily one of the most famous après ski bars in the world - complete with a slide down to the toilets! Meribel's rightly famous for its night...