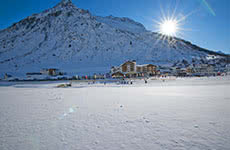 Galtur sits at the end of the Paznaun valley, which connects the resorts of Ischgl, Kappl and See along the Silvretta road. It's not the most well known of the Silvretta resorts (neighbouring Ischgl claims this crown with its legendary après ski) but at 1600m, Galtur is the highest. This very traditional, quaint village centres around a pretty church and has some beautiful, old-fashioned architecture. Here you'll find accommodation based around hotels and apartments as well as various restaurants, bars and...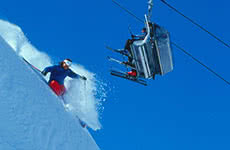 The ski area is divided into six main sections that cater for all abilities: • Zwergerlwelt and Adventure Land for children • Action Park for teens and freestylers • Heroes Kingdom for freeriders • Piste Paradise for alpine skiing and racers • High & Nordic for ski tours, cross country and snowshoeing This is a fantastic place to introduce little skiers to the slopes. Children will love the Adventure Land area - the 'Cross Run' course is packed with gentle turns, Soppaland h...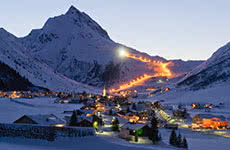 This may be a small village in the shadow of neighbouring après ski hot-spot Ischgl, but that doesn't stop Galtur having plenty to do when the slopes close. The Huber's Stadl is the bar most punters head to as the day ends - its wonderful rustic feel makes it a lovely place to go of an evening. As the night goes on, the party continues onto some of the livelier clubs like Pyramide – which stays open until 4am. If you'd prefer a quieter night visit the Weiberhimml – a cosy mountain bar where you can ski bac...