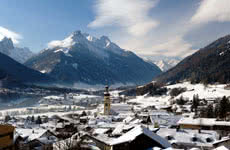 One of the biggest villages in the stunning Stubai Valley, Fulpmes' cute wood-clad buildings, ancient parish churches and never-ending sights of the Kalkkögel Mountains (likened to the Dolomites for their form) make the resort feel wonderfully isolated… Actually it's very well connected. While the village itself has its fair share of restaurants, bars, shops and accommodation, its proximity to one of Austria's greatest cities means there's always more to explore. Access to and from Innsbruck's centre a...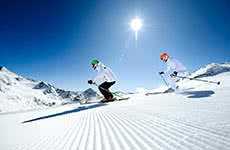 Unlike the wonderfully unchanged village, the local Schlick 2000 ski area is regularly being updated: a recent addition here's the Zirmachbahn chairlift (complete with heated seating) which takes you to the three new slopes: the black "Kanonenrohr" and "Latschen" and the blue "Wasserfall". "Ron's Kinderland" at the Froneben mid station is the perfect place for little ones to learn on, with the help of magic carpets, a training course and a diddy Snow Park. Beginners can conquer the basics on the "Sc...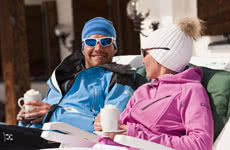 In the village, Leo's Stadlbar is famous for the fact that you can buy beer by the meter (11 beers on a 1m long wooden support…) as well as its live music shows and DJ nights. Erwin and Isabella extend a warm welcome at Bar Caramba, with live music on Friday's and a brilliantly cheesy playlist for the rest of the week. Refuel at Bel Ami for a good old plate of pizza or head to Gasthof Grobenhof for a traditional Austrian dining experience - their portions are huge! If you've been skiing on the glacier,...