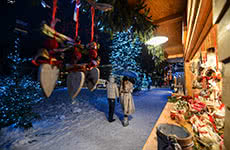 You'll find Madonna di Campiglio surrounded by a wooded valley, between the cliffs of the Brenta Dolomites (now a UNESCO World Heritage Site) and the Adamello - Presanella glaciers. This drop-dead gorgeous scenery's just one reason to ski here; it's a classic in the skiing world, with traditional buildings and a lively atmosphere... And while others enjoy the buzz of the town, the joint ski area of Folgarida, Marilleve and Madonna di Campiglio is out there to explore. Launched as a tourist centre towards the...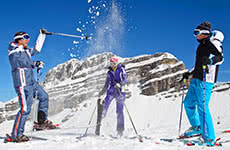 Beginners in ski school are usually taken by bus to the nursery slopes in nearby Campo Carlo Magna. Once ready to progress, there are two areas for relatively easy skiing at the top of the Pradalago and Groste sectors (served by the gondola from the village) where you'll find plenty of wide cruising trails - we like the 3 mile Graffer run in the Groste area which ends up in the village. Intermediates can enjoy some lovely long cruisey trails through forests. The new red piste Nambino (in the 5 Laghi area) is ...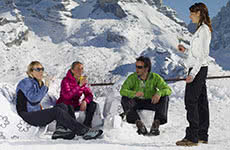 There's a lot more going on in the evenings here than in other Italian resorts Italy; with a mixed following of young boarders and the Italian elite, the après includes everything from big nightclubs and lively bars to posh wine bars and cocktail lounges. Zangola is the biggest night club, famous for its dancing and late night partying. It's situated just outside the town but in past seasons there's been a bus which runs all night. Des Alps is the second (slightly pricier) nightclub in the village centre. Two ...