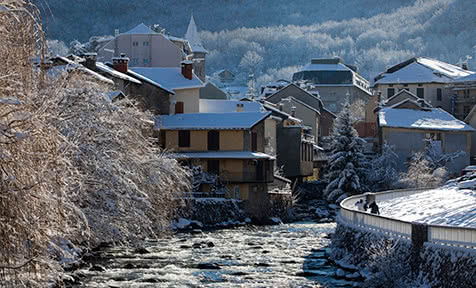 Ax Les Thermes is an old spa town in the Pyrenees close to Andorra and Spain. The healing powers of its sixty or so hot springs have brought visitors to the town since the times of the Romans. Soldiers came here to recover during the Crusades and Ax was established as a leading spa resort in the Victorian era. Hovering around 77°C, the thermal waters here are the warmest in the Pyrenees - and you can experience them for yourself at the colossal Bains du Couloubret spa. Though the thermal waters have been a...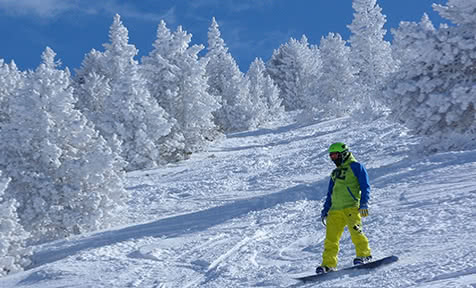 Learners can pick up the basics at the Evolution Space beginner's area, then practice on the greens found on the plateau between Bonascre and Saquet. Boulevard La Griole is a gorgeously long green run taking you down between the trees to the Bonascre base station – a great one to aim for by the end of the week. Blue run skiers get to explore the whole area, from the Savis valley run in Campels to pistes lined by forest like Bonsacre and Sapins which lead back to the resort. In the red run department,...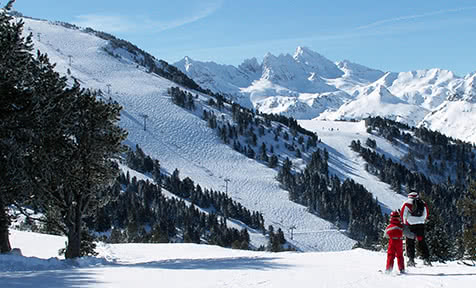 On the mountain, the Tetras restaurant in Saquet has outdoor seating on a south facing terrace – we like to nab one of the deckchairs and watch the world ski by. Also in Saquet, Louzat looks over the plateau with its outdoor bar – often hosting parties throughout the ski season. For drinks at the foot of the slopes you'll find the likes of the DZI DZI and Komo bars. Down in Les Thermes, we like Casa Mauricio for tapas and La Pizzatiere for pizzas. La Table du Sud Ouest and Couteaux Fourchettes serve goo...