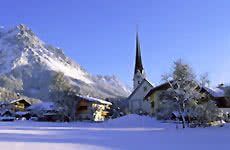 On the south-west side of the staggering Wilder Kaiser mountain range, this pretty village is Austrian through and through, with two lovely old churches and classic chalet-style buildings housing family-run restaurants and gasthof's. The surroundings are spectacular, with glorious winter walking routes leading through trees and past frozen alpine lakes. Though it feels far, far away, you're no more than an hour's drive from Innsbruck airport, and a fraction longer from Salzburg. The taxi from Wörgl train ...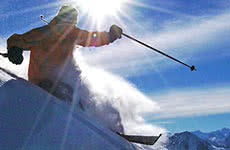 The resort's home to 3 nursery slopes: pistes 77 and 78 at the top of the Brandstadl gondola, and no. 79 found just on the outskirts of the village. There's a beautiful return back down to the resort (piste 61), which beginners who've conquered the basics will love. To keep more competent beginners entertained, you'll find a wide array of blues around top of the Brandstadl. Intermediates are fantastically catered for here - venture slightly higher up to the Eiberg peak, which is surrounded by some wonderfu...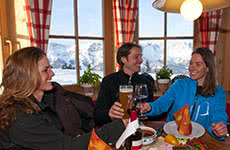 The village's small size gives it a homely Tyrolean feel, which is well conveyed through the selection of bars, restaurants and activities on offer here. The Stern Bar's Red Bull tent at the bottom of the Brandstadl gondola is the loudest watering hole you'll come across in this neck of the woods – Austrian après ski as we know and love it with big events seeing dancing on tables and copious amounts of Jägermeister. Back in the village the atmosphere's laid back and friendly. The Village Pub does ju...