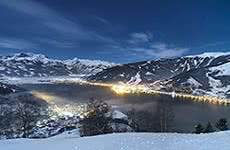 With its gorgeous lakeside location and buildings harking back to the Middle Ages, Zell am See brilliantly balances traditional charm with modern efficiency. The town is easily accessible from anywhere in Europe - it's only an hour from Salzburg by train which takes you to the station right in Zell's centre. The drive is only half an hour longer, making it perfect for last-minute breaks and long weekends. With chic hotels and boutique-lined promenades, the pedestrianised town centre is incredibly family-frien...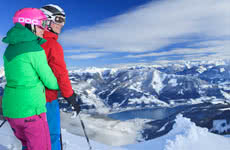 Skiing the Schmitten mountain above the town puts you on some of the most scenic pistes in the world, with stonking sights of the lake and Salzburg peaks. Three-quarters of the slopes suit beginners and intermediates, and there's more easy cruising on Kaprun's Maiskogel mountain (a bus ride away). Schmitten doesn't forget experts, with endurance testers and adrenaline spikers thrown in - the long, black Trassabfahrt is said to be one of the most challenging in the country. Besides panoramas and peaks, the ...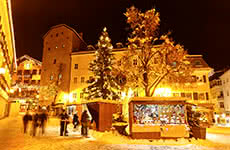 With plenty of opportunity for a quick bite or drink on the mountain, the après ski gets going long before the last skiers leave the slopes. The Pinzgauer Hut is a hidden gem on the mountain, serving delicious local fare and offers a complimentary snowmobile service to return you to town. At the top of the Schmittenhohe, you can dance the afternoon away at the Schnaps-Hans bar, before making your way down to the town to carry on the party. The Cabrio is often the next port of call, where you can watch the fo...