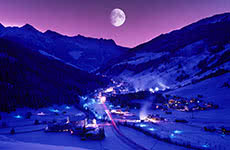 The largest village in the Zillertal arena, Zell am Ziller is a diverse resort with a dizzying array of skiable terrain and some of the best off slope activities going. An authentic mountain town, Zell has retained much of its original charm and character by virtue of its year round population of locals. Despite being one of the nation's largest ski areas, the Zillertal arena is surprisingly under visited by Brits - often neglected in favour of the more famous Mayrhofen just around the corner. Exploring a ...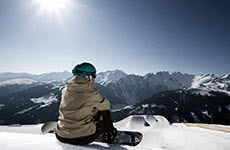 Spread across four areas (Zell, Gerlos, Wald- Koenigsleiten and Gerlosplatte), the skiing here is as diverse as it is plentiful. The easy-going runs in the family ski area at Gerlosstein are ideal for beginners and youngsters - lapping piste 4 next to the T-bar is a great way to build confidence and work on technique. Most terrain here's suited to intermediates - piste 19 is fantastically long, with heaps of variety on the way down. For experts, the slopes of the peak of the Konigsleitenspitze are amongst the...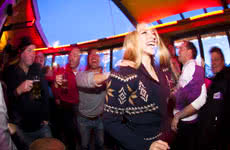 In terms of the après, Zell seems quieter than some of the more well-known Austrian resorts, yet this belies the true variety on offer. With daily drinks specials and regular events throughout the season, the Kocher Alm is the first port of call after a day's skiing. Step right off the lifts and onto the large sun terrace to enjoy a drink before heading inside to sample the cosy local atmosphere. The Saustad'l is another lift side bar and serves a wide arrange of beers, brandy's and mulled wines to help you r...