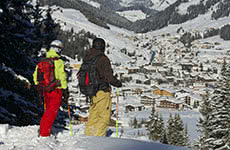 Known as one of the classic ski resorts, Lech is part of the 'Best of the Alps' group. Also crowned 2004's Prettiest Village in Europe, it oozes traditional alpine charm with the bonus of a world-class ski area and some of the best snow in the Alps. The resort's superior status in the skiing world has made it a favourite of the rich and Royal for decades – Princess Di used to ski here and sharing a chairlift with Tom Cruise or Vladimir Putin is a real possibility... The uber-posh town has an exclusive feel,...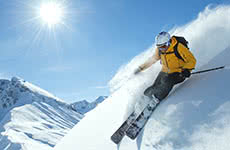 This is famously the setting of the hilarious skiing scene in 'Bridget Jones: The Edge of Reason', although you won't have any Bridget-like disasters on the piste if you take advantage of the excellent instruction and beginner slopes on offer. You'll find some lovely nursery slopes behind the village church (you can't miss it) and up around Oberlech to practice on until you feel confident enough to take the Schlegelkpof and explore some brilliant gentle terrain for skiers and snowboarders. With oodles of...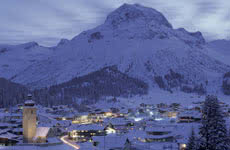 Jägertee (rum, black tea and spices) is the local's drink of choice, making it a must-try when you're back from the slopes. Most of the nightlife here reflects Lech's status as a first class resort, with venues emitting high-end and exclusive feel. While it doesn't have the same legendary reputation as the après in neighbouring St Anton, you can still find a brilliant variety of venues offering a mix of the traditional and contemporary – chop and change between traditional tea dances and late night clubbi...