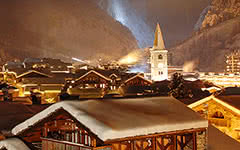 In France's Rhone Alp region, Val d'Isere (pronounced: val de saire/sare/ser or val d sere) is widely thought of as one of the most brilliant and beautiful ski areas in the world. In keeping with the giddyingly gorgeous surroundings, the resort itself is one of France's prettiest - a huddle alpine hamlets formed from cosy wood and stone chalets. With the original village dating back to the 13th century and a Christmas-card-worthy church steeple at its centre, there's alpine charm by the bucket load. While dre...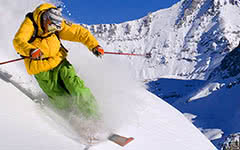 Skiers in Val d'Isere are schussing in the tracks of some of the world's greatest skiers. Olympic medallists Marielle and Christine Goitschel learned to ski here, not to mention triple gold winner Jean-Claude Killy, after whom the wider ski area is named. As an indication of this place's premier status - the resort has hosted championships including the 1992 Olympics, the World Alpine Ski Championships in 2009 and World Cup events every December. If some of the best skiers in history have learned here, begi...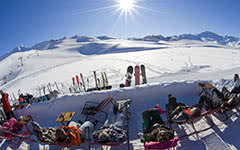 Famed for its après ski, there's no chance of a dull evening in Val. Living up to its name, you'll experience 'sweet madness' at the original Le Folie Douce, which brings you some of the best après ski in Europe - including dancers, musicians, raining champagne and much more... Once that closes, Dicks T Bar's a local legend, staying open into the early hours each night. Bananas is another firm favourite, much loved for its crafty cocktails and slope-side location. In Val d'Isere's 90-something restaurants, ...