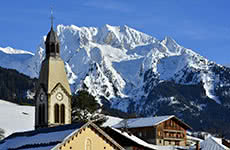 This small and picturesque resort has a distinctive alpine charm that has loyal skiers and boarders returning year after year. Unspoiled by crowds and scattered with traditional Savoyard architecture, it is one of the most beautiful resorts in the French Alps. The focal point of the town is the beautiful Savoyard church that stands in the village square, surrounded by a number of busy streets which come alive with the many events put on throughout the season. A number of excellent shops sell local produce and...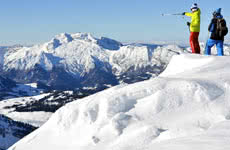 Carve through the powder at the sheltered bowl of La Balme, test the challenging terrain at L'Aguille, spend a leisurely day cruising Beauregard and gain some speed on the steep verticals at L'Étale. With a huge variety of terrain spreading over these four spectacular mountains and beautiful, sweeping panoramas along the way, every level of skier and boarder will find themselves lured to the charm of La Clusaz. Beginners can enjoy the stunning views at higher altitudes as there are a number of gentle green...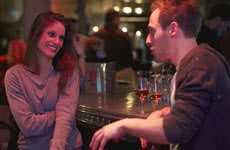 There is always something happening in this lively town, with events put on by the tourist office and a number of chic bars and laid-back restaurants to try. La Clusaz is known for its welcome evenings with free hot chocolates and vin chaud where everyone can gather together for a meet and greet and find out what events they can expect during their week on the snow. There are a number of mountain restaurants which make for an ideal stop-off point for that well-deserved pick-me-up. Make sure you try some of th...