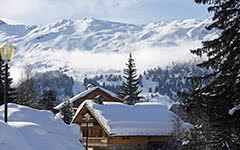 As its heart shaped logo suggests, Meribel prides itself in its location at the very centre of the Three Valleys. British made and predominantly British run, it's a destination we flock to year after year for a home-from-home atmosphere with a fantastic range of skiing and snowboarding terrain in a picturesque location. The resort consists of gorgeous alpine hamlets made up of traditional wood and stone buildings and surrounded by woodland. The main area is Les Allues (usually known just as Meribel). A char...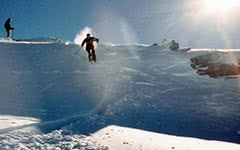 With three beginner areas known as 'Zen Zones' plus some good greens to practice on including Le Foret, Altiport and the Cool Moon area (specifically located so you can practice at your own pace in quiet surroundings), Meribel is great if you're skiing for the first time. If you're skiing with little ones there are fantastic ski schools and families really appreciate Meribel for its child-orientated sections, including animal sculptures scattered around the trees. Moon Wild is a special area where children ca...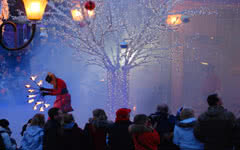 Whether your day on the hill leaves you wanting to relax with a vin chaud, have a pint and play pool, or party the night away, your time off the slopes will be as varied as the days spent cruising the incredible Trois Vallees. It's said that you haven't experienced après ski here until you've sampled toffee vodka... we say the only real "must do" is Le Rond Point, which is perhaps the most famous après ski bar in the world. Meribel is rightly famous for its night life with a variety of pubs, bars and clu...