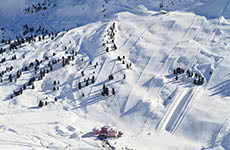 Nestled comfortably between some of the soaring peaks of the Austrian Alps, you'll find the quaint ski resort of Kühtai. The village is brimming with character and Tyrolean charm, and at 2020m is one of Austria's highest winter sports resorts. This means it is very snow-sure, and can usually offer fantastic skiing late into April. The resort is a mere 35km from Innsbruck, and a 45 minute drive from the airport, meaning it is remarkably easy to get to and from here, and should you be able to take a day off ...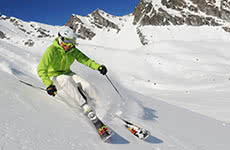 As can be expected from a resort with an altitude over 2000m, there is some great skiing available here. Beginners can learn the basics from ski schools, such as Skischule Kühtai or Follow Me (both with equally adorable mascots Wufi and Kühti, respectively) as well as Top 2000 ski school. Whilst opportunities are great for learning here in Kühtai, it should however be said that there isn't too much in the way of wide gentle blues for novices to build up some confidence. The Sonnenlift and Wunder-Teppich pist...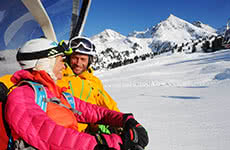 Kühtai is a relatively quiet and tranquil village when it comes to après ski atmosphere, but this is a small price to pay when you have no queues for the ski-lifts and acres of space on the slopes. However this takes nothing from the quality of the food and drink on offer in the cosy restaurants and pubs, perfect for a hearty meal with the family or a few bevvies with some friends. The Kühtaier Dorfstadl is great for some local cuisine, and equally good for a shameless cheesy disco night on Saturdays. If a qu...