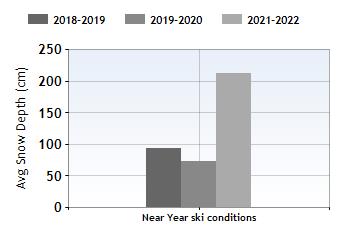 Park City New Year holidays


Pretty much everyone who books a holiday over New Year's is looking to see it in with a bang. At Park City, you can be sure of this. Head over to Canyon Resort for festivities usually starting around 3 in the afternoon. With performing artists, DJs, a jam session and sleigh rides in past years, all culminating at half seven with a spectacular fireworks display, this is perfect timing for the kids to join in. If it's an informal party you're looking for, head to Downstairs, where the DJs are likely to keep you dancing til the early hours. Alternatively head to The Star Bar, who have hosted world-class DJs like Paul Oakenfold and usually has a buzzing atmosphere.
If you're looking for something a little more sophisticated, the Mariposa in Deer Valley is one of the most exquisite restaurants in the area, usually offering a great New Year's menu. Alternatively, the J & G Grill in the St Regis Hotel usually puts on a mouth-watering tasting menu, at the higher end of the price range but more often than not worth every cent.
Obviously we think that on any holiday, the skiing should take precedence (that's not to say we don't like a good party). Typically late December / early January are great times to go – previous years have seen some serious dumps over the festive period. In addition, the temperature in resort is usually warmer than most others in North America, so if you don't cope well in the super cold, Park City is definitely worth consideration.
New Year snow and skiing conditions in Park City
Near Year Snow History
Top alt:3048m
Average snow depth
Near Year132cm
Bottom alt:2103m
Average snow depth
Near Year121cm
Resort alt:2000m
Near Year ski rating

Widen your search: